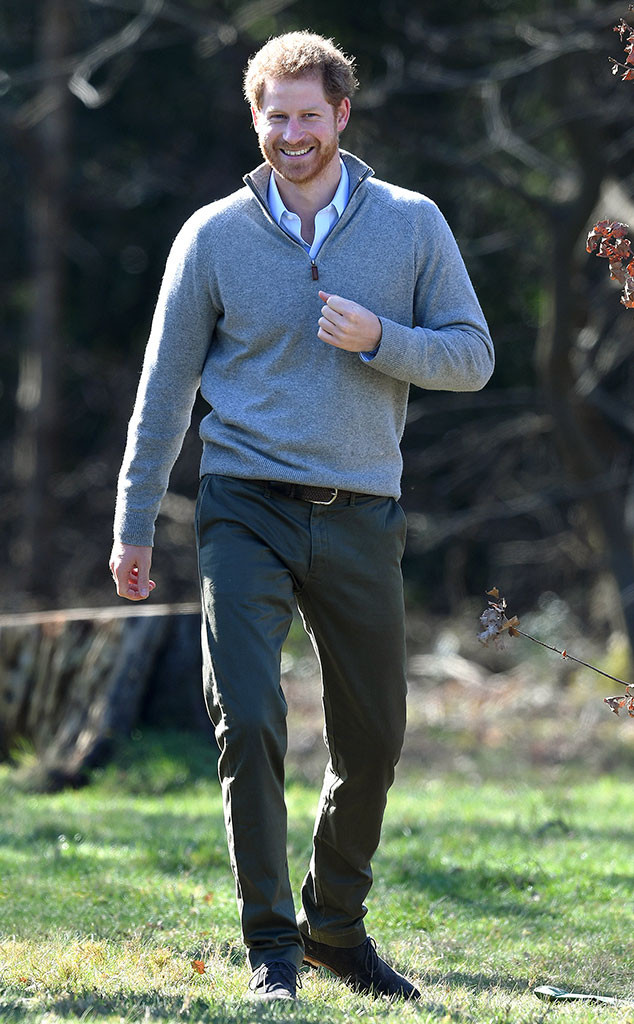 James Whatling / MEGA
The honeymoon is over and Prince Harry is back to work.
Just three weeks after the royal wedding, Prince Harry has continued fulfilling his royal duties, attending a charity gala for OnSide Youth Zones at Kensington Palace. The event was hosted by comedian David Walliams, who called Harry "the newlywed," and poked fun at his friend throughout the night.
The prince, who was sadly not joined by his new wife Meghan Markle, welcomed over 300 supporters to the event and even gave a heartwarming speech expressing his support of the organization.