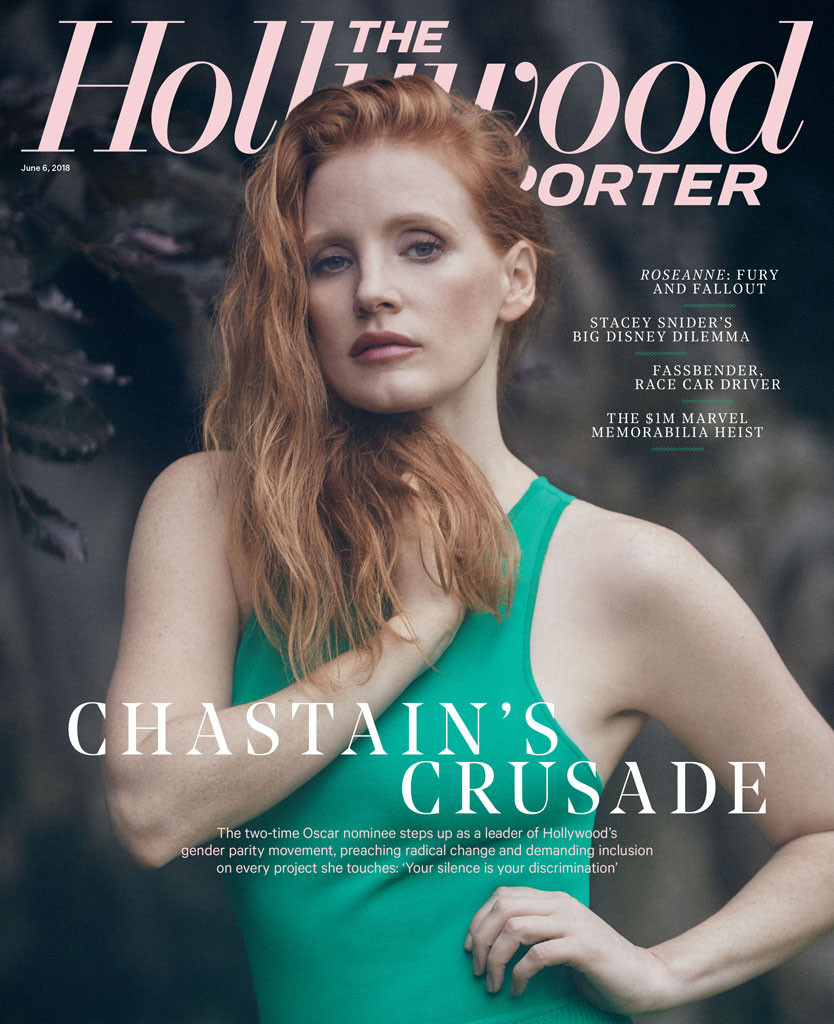 Ramona Rosales/The Hollywood Reporter
Jessica Chastain is opening about the entertainment industry and how she's working to create change.
In recent years, we've seen the actress, activist and producer emerges as one of the leaders in the fight for equality. Earlier this year, Octavia Spencer shared a story about how her The Help co-star fought for her to be paid fairly for their upcoming movie.
"I love that woman because she's walking the walk, and she's actually talking the talk," Spencer explained at the Women Breaking Barriers panel at the Sundance Film Festival in January. "She said, 'Octavia we're going to get you paid on this film...And you and I are going to be tied together. We're going to be favored nations, and we're going to make the same thing."
She later shared, "Fast forward to last week, we're making five times what we asked for."
Spencer also talks about that experience in Chastain's cover story for The Hollywood Reporter, released Wednesday.