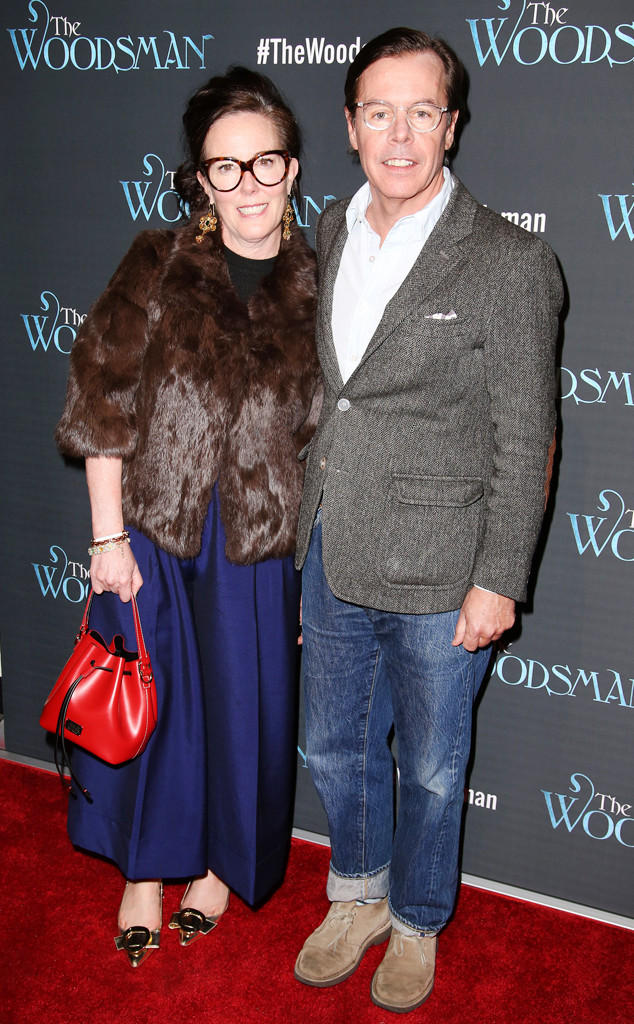 Walter McBride/Getty Images
Kate Spade's death is putting a spotlight on the designer's professional and personal accomplishments.
While many may know the businesswoman for her unforgettable handbags and designs, those close to the 55-year-old are remembering her love story with husband Andy Spade.
According to a source, Kate and Andy had a wonderful, creative partnership and relationship. And while any marriage that lasts more than 20 years has its ups and down, this was a true partnership.
We're also told that they were very loving to each other and completely devoted to their 13-year-old daughter Frances Beatrix Spade.
"Andy is absolutely devastated," a source shared with E! News. "He has 100% lost his soulmate and is only focused on his daughter right now."