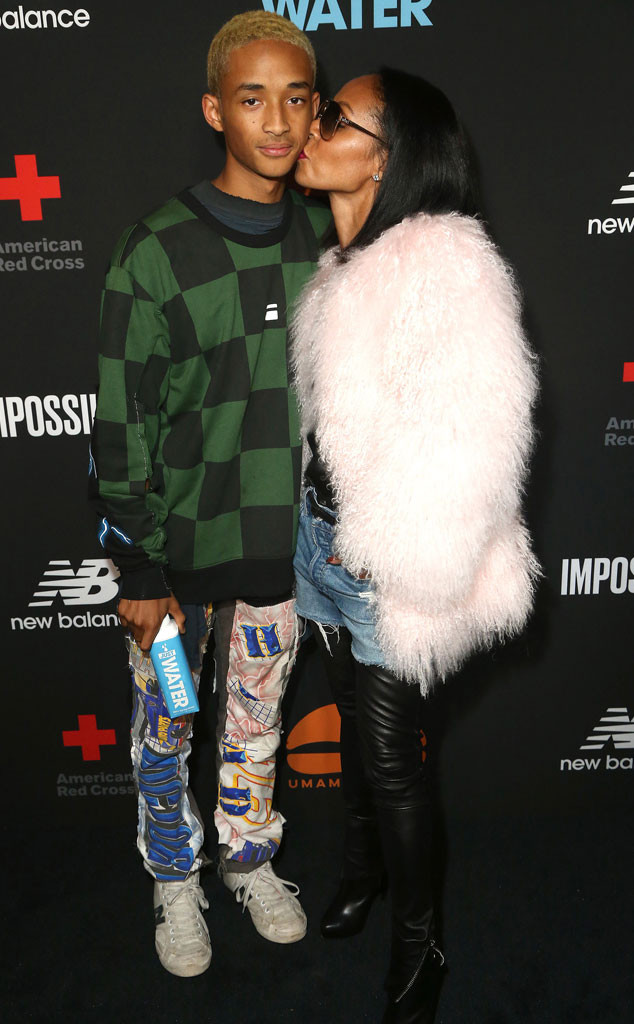 Tommaso Boddi/Getty Images for Umami Burger x Jaden Smith Artist Series
For Jada Pinkett Smith, this was one of the most "heartbreaking" moments of her life.
During a new episode of the actress' web talk show, Red Table Talk, on Monday, Smith recalled how her firstborn son, Jaden Smith, asked to leave their house when he was 15 years old.
"I remember this day specifically. It was probably one of the most heartbreaking moments of my life," she said at the table as Jaden sat across from her with her mother Adrienne Banfield-Jones and daughter Willow Smithalso at the table. "You got to a point here. You told me straight up—you were like, 'Mom, I have to leave here to live my life.'"
"I remember thinking to myself, as devastated as I was, I was like, 'He's right. The time is now. He's 15. It's time for him to leave the house," Jada continued.