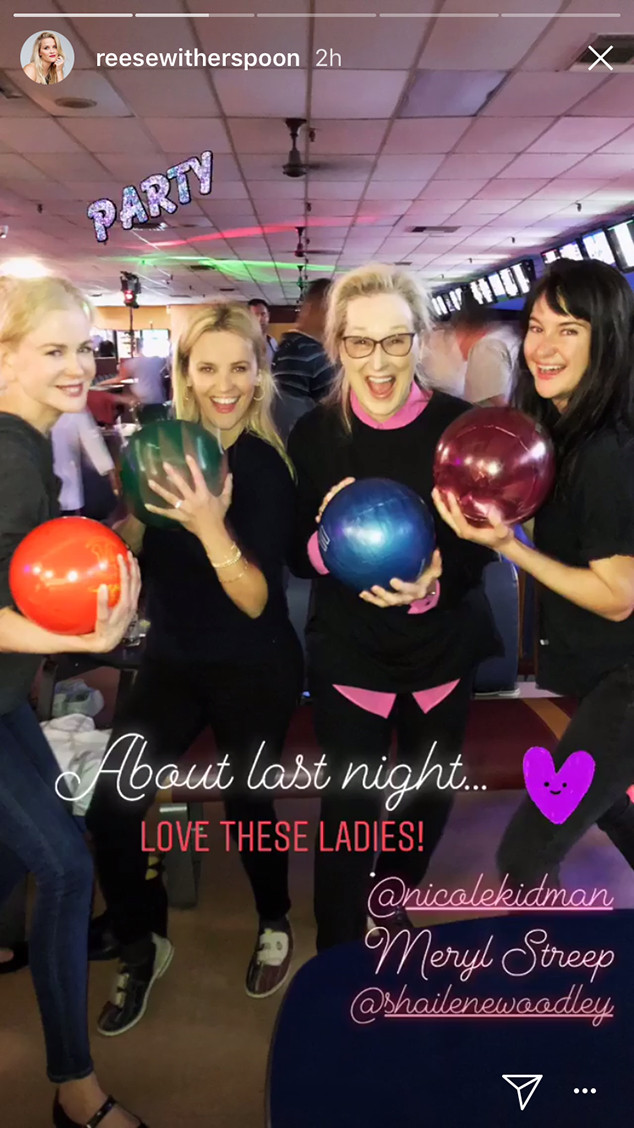 Instagram
The Big Little Lies cast knows how to party—at the bowling alley.
While you were at home Sunday night lounging on the couch or getting ready for the work week, the cast of HBO's huge hit came together for a casual evening out.
As documented on social media, cast members including Reese Witherspoon, Meryl Streep and Nicole Kidman were able to bowl, play pool and even have some beer.
"We work and we play!" Reese shared on Instagram during game night. "Bowl-a-Rama party with the ladies of #BigLittleLies! @nicolekidman #MerylStreep @shailenewoodley."
Nicole added, "Sunday night fun with our amazing #BigLittleLies crew."