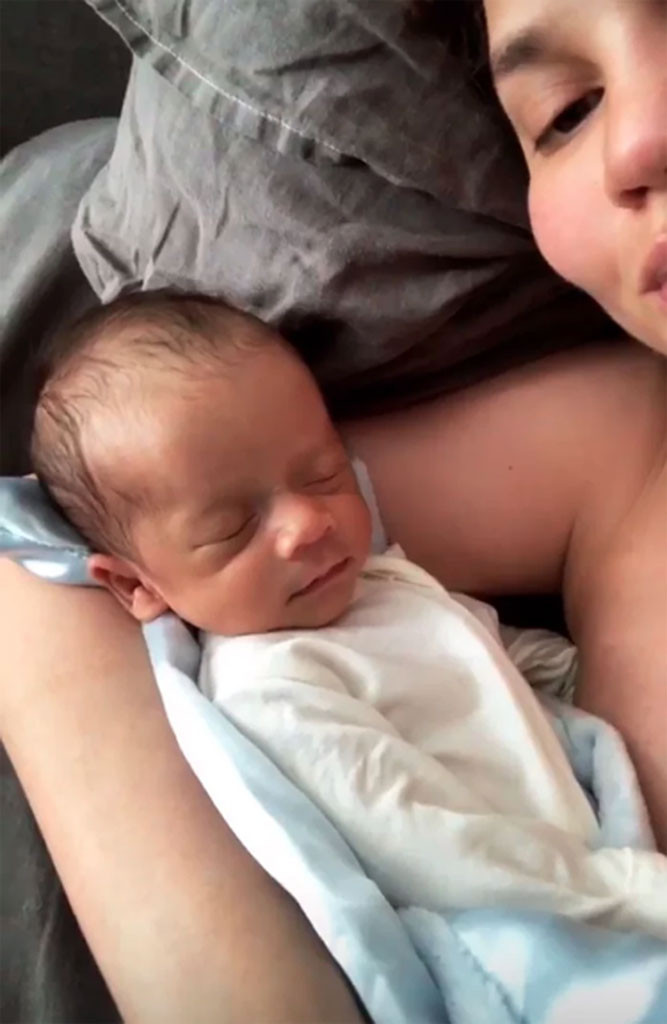 Instagram
Hush little baby, don't say a word, Mama's gonna post a video of you on Instagram Stories...
After hosting a dinner party last night, Chrissy Teigen hopped on Instagram Stories today to share a sweet photo of her two-week-old son Miles Theodore Stephens, who was born on May 16.
On Sunday, Chrissy shared a video of her sleeping baby as she whispered to the camera.
On May 16, Chrissy took to Twitter to announce the arrival of the couple's first son. "Somebody's herrrrrrre!" she tweeted with a series of baby bottle emojis.
On May 20, the social media star posted the first pic of her cuddly son and shared his name with the world. The mom of two wrote, "Hello, world! This is Miles Theodore Stephens - We are drowning in his little peeps and nuzzles. Our household feels overwhelmed with love. Thank you for all your well wishes!"
Their newborn son joins the couple's two-year-old daughter Luna Simone Stephens.