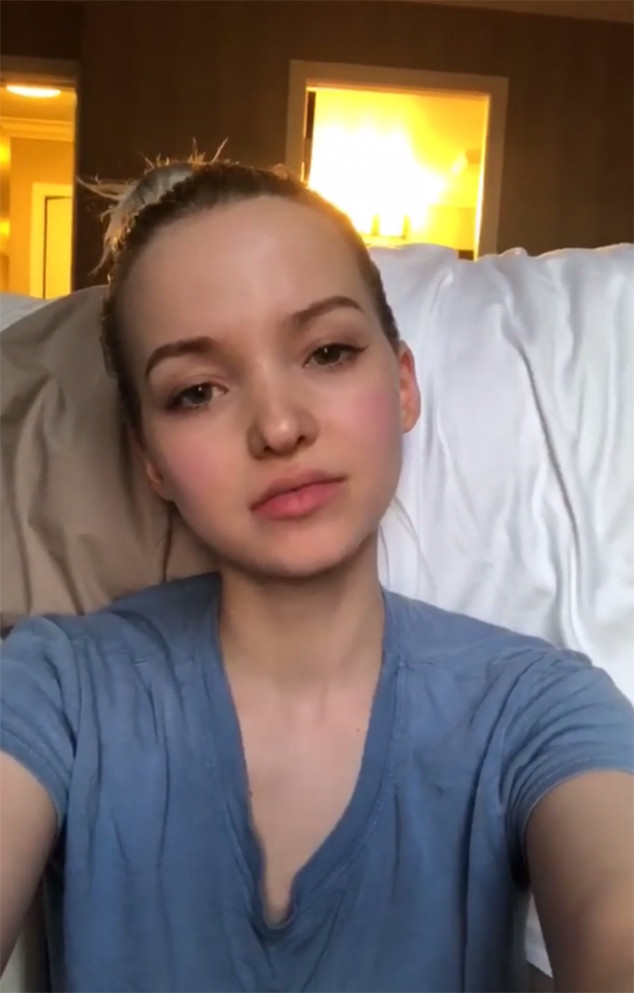 Instagram
Dove Camerontook to social media on Thursday night to express her thoughts about the dark side of...social media.
The 22-year-old Descendants actress' comments, made via a series of selfie videos on her Instagram Stories feed, come amid what several polls carried out in recent years show to be growing social media fatigue worldwide, especially among her millennial generation, the first to be born while the Internet was mainstream, and teens.
"I really hate how Instagram makes me feel, I think, and I hate how Twitter and any kind of social media makes me feel," Cameron said. "Whether I'm looking at other people's lives or how I portray my life, I just hate the whole thing. I hate it. I think that they're something super wrong with staring at other people that much and I think there's something really wrong with staring at yourself that much. It's like walking around with a mirror up to yourself all day long. You don't even look at people's eyes. You look at how you come off to them, like you're watching yourself in a dream."