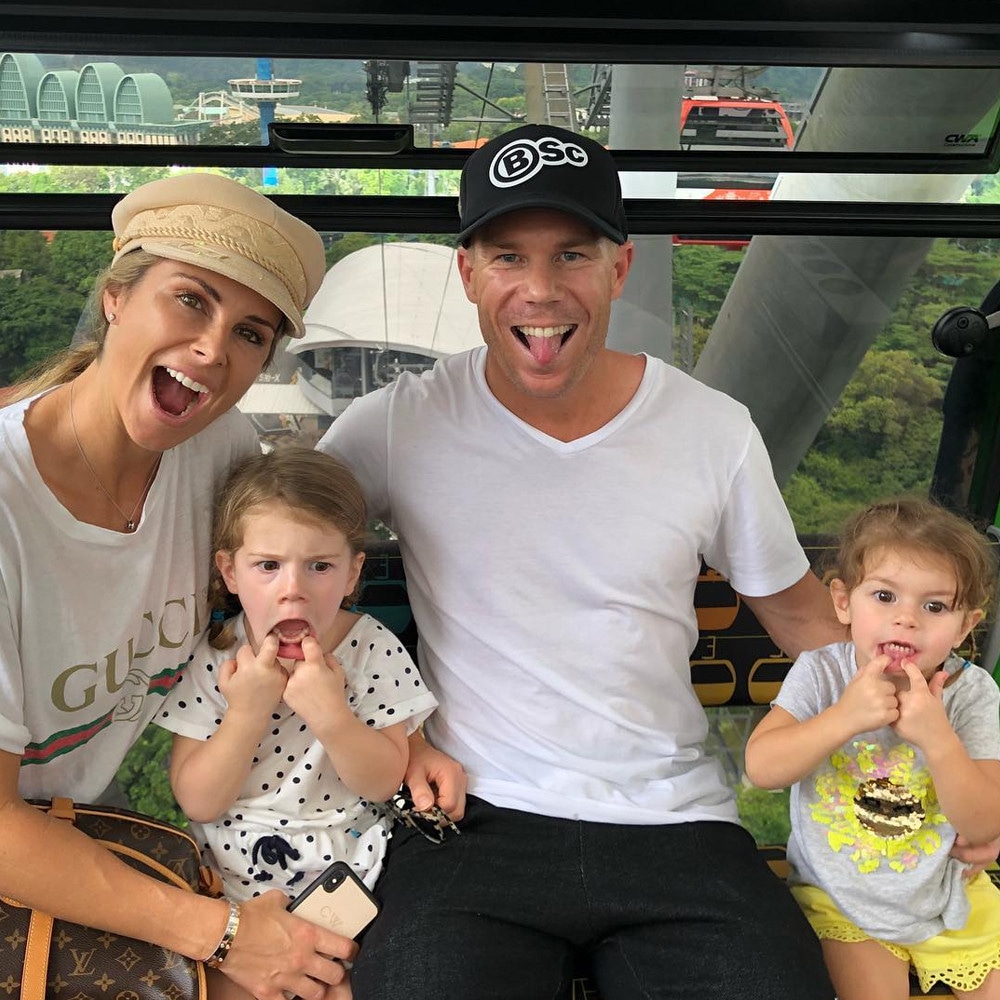 Instagram
The family that plays together, stays together!
Candice Warner and husband David Warner took a late May holiday to Singapore with their daughters, Ivy Mae, 3, and Indi Rae, 2.  And the Australian cricketer, 31, and Ironwoman champion, 33, took to social media to share a series of photos showing them eating, drinking, and ziplining their way around town.
While on holiday, David also posted a touching Instagram tribute to his wife for standing by him throughout the Australian cricket team's recent ball-tampering scandal.
"My wife my rock has endured pain, disappointment, regrets in her past and so many highs and lows but the courage Candice has shown in recent months is a testament to the qualities she has as a mother, person, friend and wife," David—who was banned by Cricket Australia for 12 months—captioned a family photo on the Singapore Cable Car on May 24. "Im grateful everyday I get to call her my wife and my soul mate, I wouldn't want it any other way."
In an Australian Women's Weekly article published May 23, Candice revealed she suffered a miscarriage just one week after David's March 30 press conference apology.
"The miscarriage was a heartbreaking end to a horror tour," she told the magazine. "The ordeal from the public humiliations to the ball tampering had taken its toll and, from that moment, we decided nothing will impact our lives like that again."