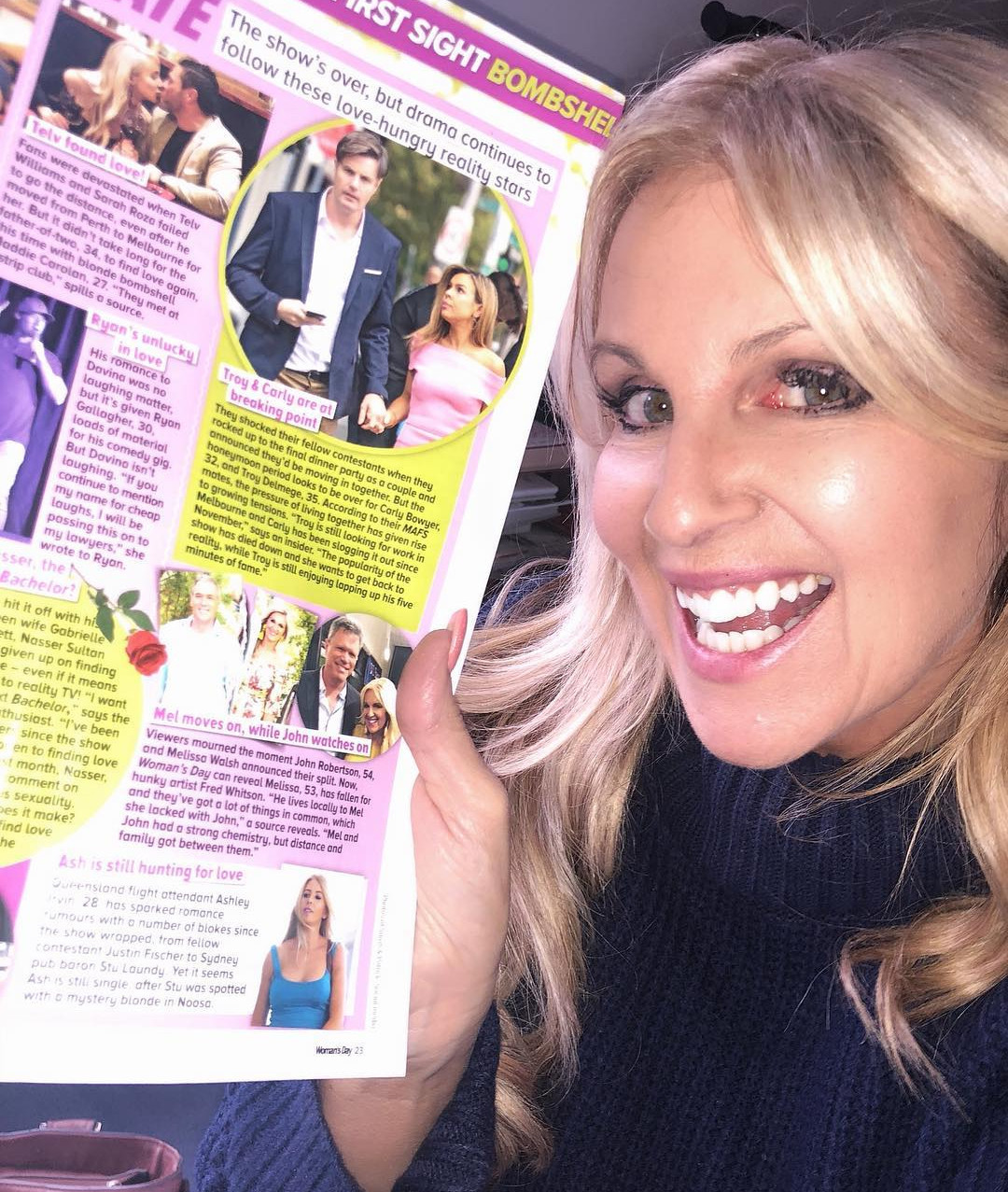 Instagram
Miss Movin' On!
Married At First Sight star Melissa Walsh is dating artist Fred Whitson following her breakup with TV partner John Robertson earlier this year.
"Mmm who do we have here ? @fredwhitson #luckyme," Melissa, 53, captioned a May 30 Instagram pic holding up a Woman's Day article about her new romance.
Last week, the Mornington Peninsula journalist shared a photo interviewing Fred and author Jai Thoolen at the launch of their new children's book, My Beard. And on May 16, the couple shared a dinner date at Doppioero Pizzeria.
"Pasta, wine and a roaring fire with this one @fredwhitson What more could a girl ask for ? #luckyme," she posted alongside a cheek kiss photo.