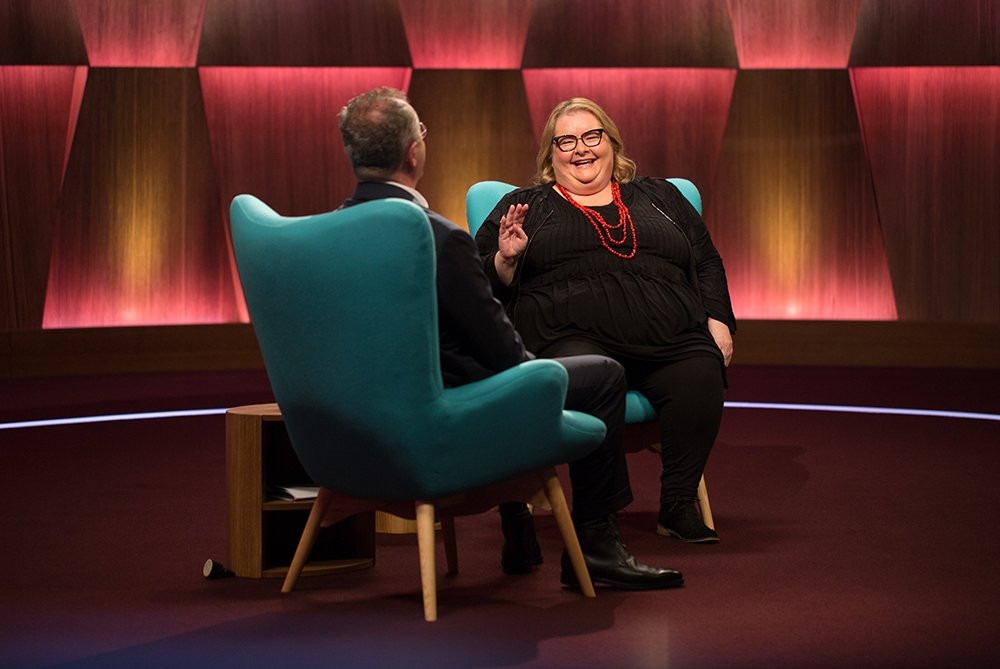 Seven
Magda Szubanski will not be shamed.
In an appearance on Interview May 29, the 57-year-old actress opened up to host Andrew Denton about her battle with would-be beach body critics.
"Even though I'm not an especially vain woman, I don't think many women feel completely comfortable about being photographed at the beach in their clingy wet bathers," she said.
Reflecting on a series of paparazzi photos taken of the Kath & Kim star at Bondi Beach in 2011, Magda revealed her roller coaster of emotions.
"When I first saw the pictures, my heart sank and I just wanted to cry," she said. "And then I just thought, those f--kers are not gonna shame me off the beach. F--k them. I'm gonna go down there with my fat body amongst all the models and just be fat on Bondi Beach, and they can get stuffed."
Prior to the photos, the comedian had lost (and then regained) nearly 40 kilos but admitted she hated "to look in the mirror and not see yourself".
"It's a very weird feeling where you lose weight and think that everything's going to be great," she said. "But…I didn't recognise myself. That is a very strange feeling."
Now, the Melbourne-raised star calls the experience of battling those body haters "liberating".
"As though it's a crime to subject people to your fat body on the beach," she said. "…In a funny way, it actually became really liberating because if you actually do go out there and be fat on Bondi Beach nothing terrible happens—except you have a fantastic swim with your friends."
The LGBTQI advocate, who publicly came out as gay in 2012, also spoke about the "relief" she felt when Australia's same-sex marriage survey results were announced last November.
"When I was younger…I was sort of terrified of myself and what [response my sexuality] might lead to. Apart from paedophiles, no group in society was more judged or vilified [than the LBGTQI community]…" she said. "[When Yes won] it was just like, phew, thank God."