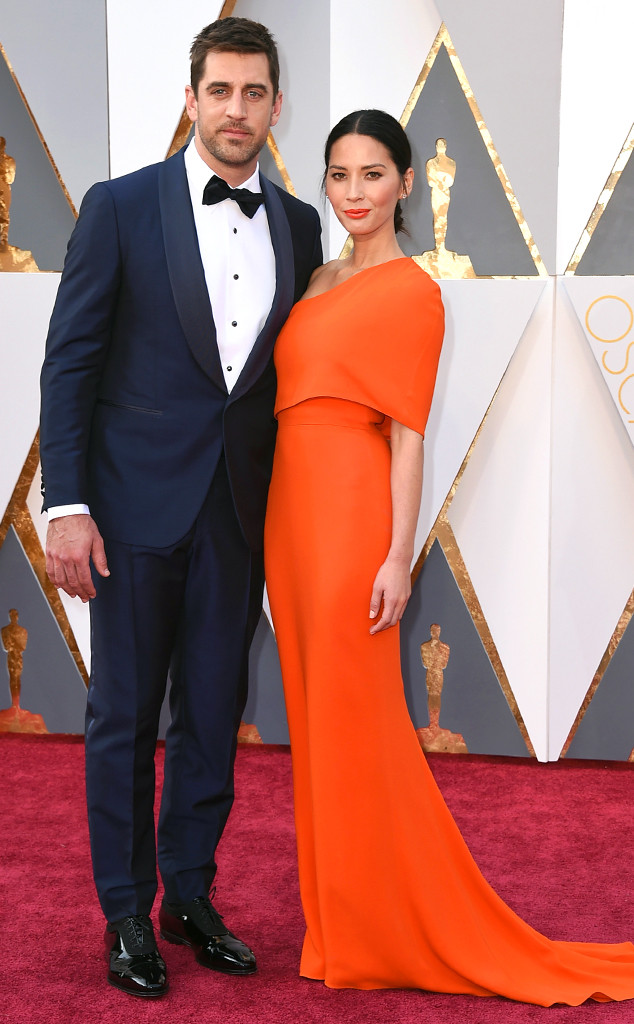 Jordan Strauss/Invision/AP
Olivia Munn broke her silence on Aaron Rodgers' family drama on Wednesday during an interview on Andy Cohen Live.
The drama first came to light on season 12 of The Bachelorette. The quarterback's brother, Jordan Rodgers, competed on the show and told Bachelorette JoJo Fletcher, to whom he is now engaged, that he and the football star were estranged. The fascination around the fallout continued after father Ed Rodgers told The New York Times the Green Bay Packers player had not spoken to the family since 2014—the same year Munn started dating Aaron—and that "fame can change things."
While people have blamed Munn for the family drama, the X-Men: Apocalypse star told Andy Cohen the family drama started prior to her relationship with Aaron.
"He hadn't spoken to the parents and one brother for like eight months before we started dating," she told the Radio Andy host.
In fact, Munn told the Bravo star she actually encouraged Aaron to have an "honest conversation" with his parents while she was still on The Newsroom.
"They had a nice conversation and then they started coming out my first year when I was in Green Bay in 2014," the actress said.