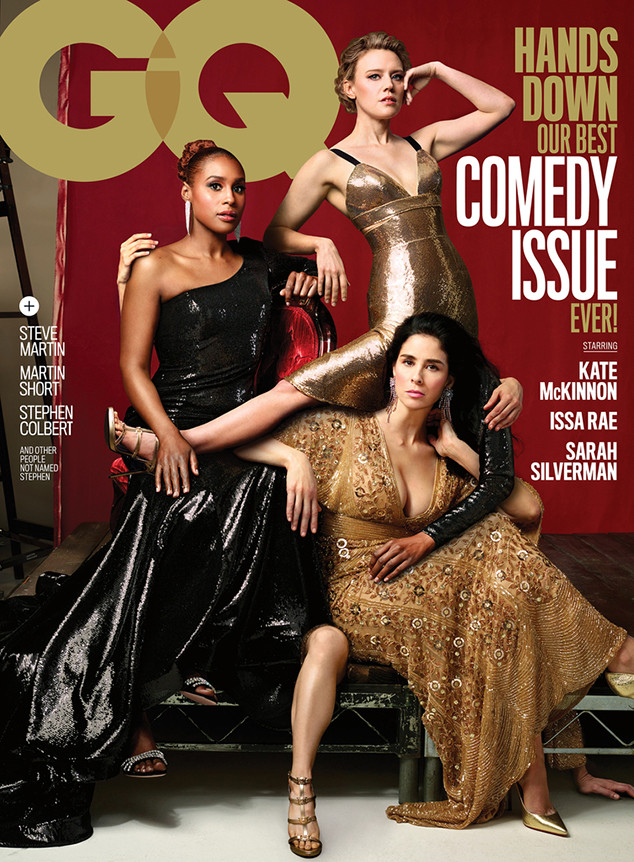 Martin Schoeller for GQ
It's been about six months since Louis C.K. apologized for the sexual misconduct allegations brought forth by five women in a New York Times exposé.
In a new cover story for GQ, Sarah Silverman opened up about her complicated friendship with the disgraced comedian.
During the interview, Silverman said she's talked to C.K. since news of the scandal broke. However, she didn't go into detail about the conversation.
"F--k you! 'Let me tell GQ about my conversations with Louie,'" she said when asked about it by GQ's Drew Magary.
Perhaps this is because Silverman doesn't have a definitive answer for how she feels.
"Life is complicated. Love is even more complicated. But you can't not do it," she continued. "I don't have some definitive sound bite or nutshell of how I feel about it, even to myself. But I'm also okay with that."