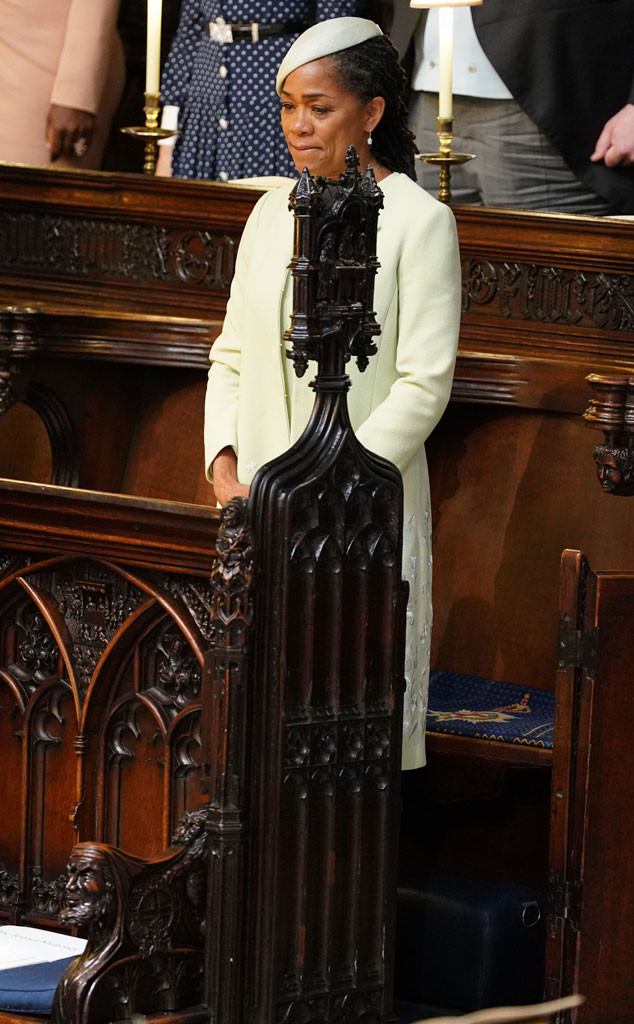 Gareth Fuller/PA Wire
Prince Harry and Meghan Markle's royal wedding is currently taking place at St. George's Chapel at Windsor Castle!
Meghan's mom, Doria Ragland, is seated close to the bride and groom at the front of the chapel and can be seen tearing up during the ceremony. Photos show Doria, wearing a Fernando Garcia and Laura Kim of Oscar de la Renta dress and coat, overcome with emotion as she watches her daughter tie the knot.
On Friday evening, Meghan was photographed arriving to Cliveden House Hotel, where she stayed before the wedding, with her mom. When asked how she was feeling with hours to go before the ceremony, Meghan told reporters she's feeling "wonderful." The duo arrived to the hotel after meeting with Queen Elizabeth II for afternoon tea at Windsor Castle.
Shortly before Meghan and her mom arrived at the hotel, her soon-to-be husband mingled with the public outside of their wedding location, Windsor Castle. Harry and Prince William greeted people in the streets, shaking their hands and having chats before returning to Windsor Castle.
Harry was also asked how he's feeling ahead of his nuptials, to which he replied, "Great."