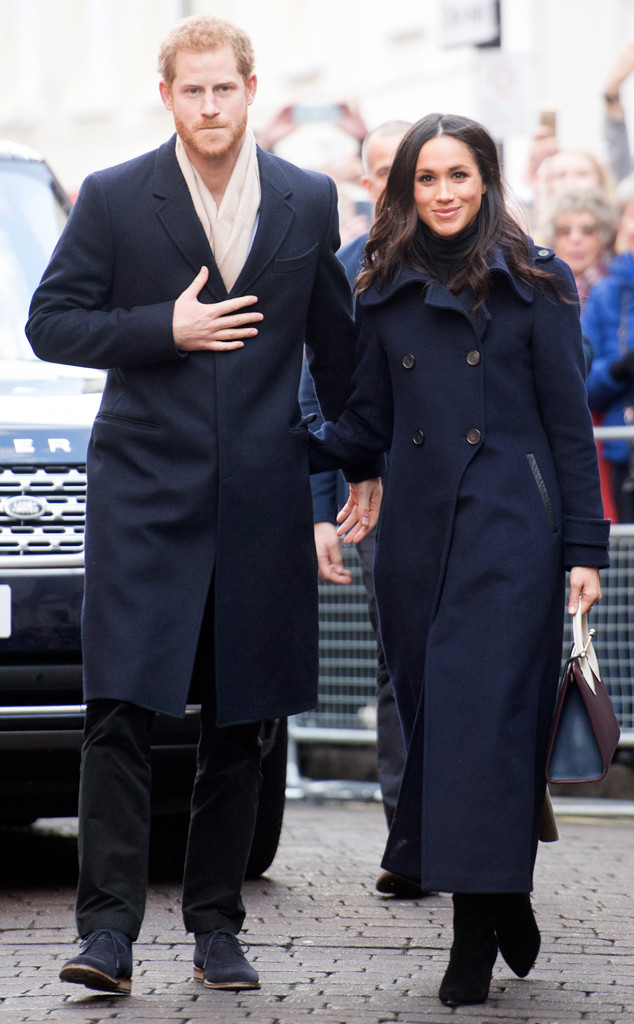 Jeremy Selwyn/Evening Standard/PA Wire
Kensington Palace has released the official Order of Service for Prince Harry and Meghan Markle's royal wedding ceremony.
The program, which can be read in full here, reveals several details from tomorrow's highly-anticipated festivities, including a schedule for the royal family's arrivals, specially selected readings, hymns and songs, as well as the couple's vows.
Following in Princess Diana and Kate Middleton's footsteps, Markle will break from tradition and omit her vow to "obey" Prince Harry throughout their marriage.
The Order of Service states the American actress will tell her soon-to-be husband, "I Meghan, take you, Harry, to be my husband, to have and to hold from this day forward; for better, for worse, for richer, for poorer, in sickness and in health, to love and to cherish, till death us do part; according to God's holy law. In the presence of God I make this vow."