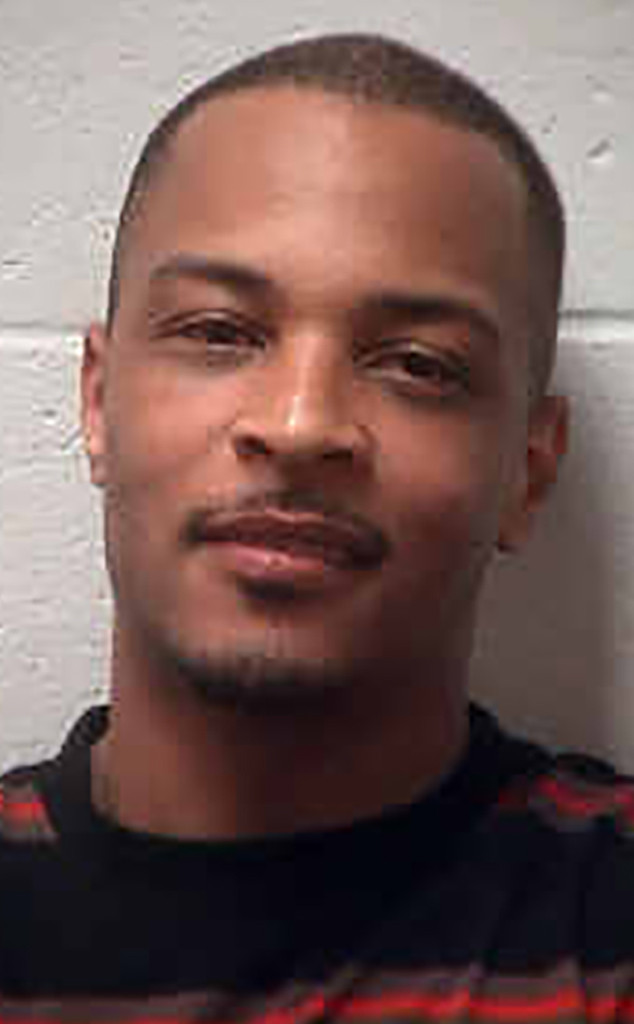 T.I. was arrested on Wednesday for disorderly conduct, public drunkenness and simple assault.
Deputy Chief Mike Ireland of the Henry County Police Department in Georgia confirmed the arrest to E! News.
According to the Henry County Sheriff's Office, the rapper was detained around 6:00 a.m. and released on his own recognizance around 7:51 a.m. He paid a bail of $2,250.
Channel 2 Action News, which broke the story, reported that the "Live Your Life" star returned to the gated community where he lives around 4:00 a.m. and that he didn't have his keys. When the guard refused to let him in, T.I. reportedly replied, "Don't you know who I am?"
The news outlet, citing officials, claimed T.I. then called his friend and that they both started arguing with the guard. T.I.'s attorney Steve Sadow also stated that the rapper had called his wife, who confirmed that T.I. should be allowed entry.