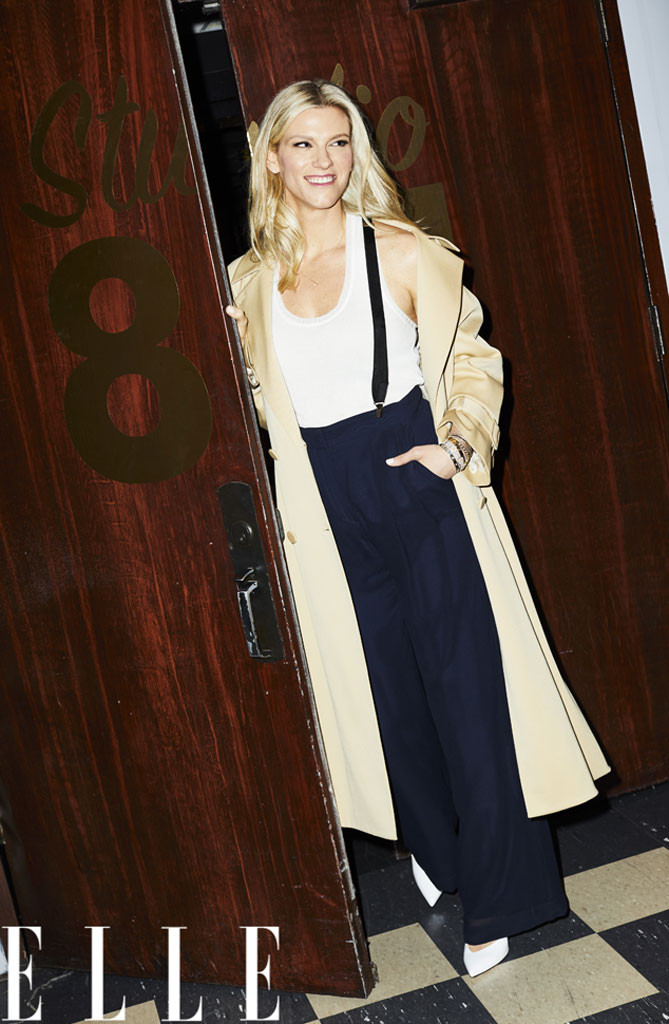 Allie Holloway/ Courtesy of Elle
She's more than just someone's girlfriend...
In a rare new interview with Elle, Saturday Night Live producer Lindsay Shookus is opening up about what it's like to find herself in the limelight, be a working mom and what it's like to date that famous guy, Ben Affleck.
Lindsay, who has spotted then-up-and-comers Sam Smith and Kristen Wiig, has been at SNL since she was 22 and worked her way up in the ranks eventually garnering the top producing job after the departure of her mentor Marci Klein (Calvin's daughter). She most certainly wasn't handed anything on a silver platter.
In the interview, Lindsay, who first stepped out with the Oscar winner on July 6, 2017, divulged the reality of suddenly being the topic of paparazzi fodder.
"My entire career has been behind the camera, and that's definitely where I'm most comfortable. I'm a producer, I'm a mom, a friend," she said. "Being considered a public figure honestly makes me laugh."