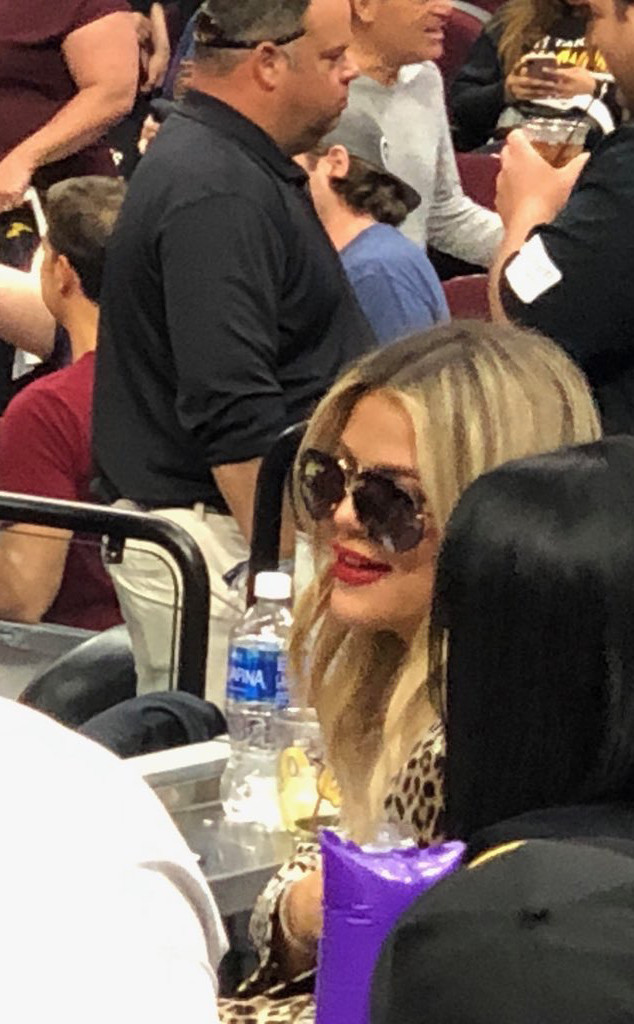 She ain't letting a little thing like a cheating scandal come between her and her man!
Khloe Kardashian's been keeping a low profile ever since her boyfriend Tristan Thompson was caught in a cheating scandal just days before the reality star gave birth to the couple's child on April 12. But on Saturday night, the new mom resurfaced and made her support for Tristan clear when she attended the hoopster's Cleveland Cavaliers basketball game against the Toronto Raptors.
While at the game, Khloe was photographed sitting in the stands wearing a hard-to-miss leopard-print ensemble.
An eyewitness tells E! News, "Khloe was at the game with a group of people. She was cheering, [doing] a lot of clapping, but she never stood to cheer."