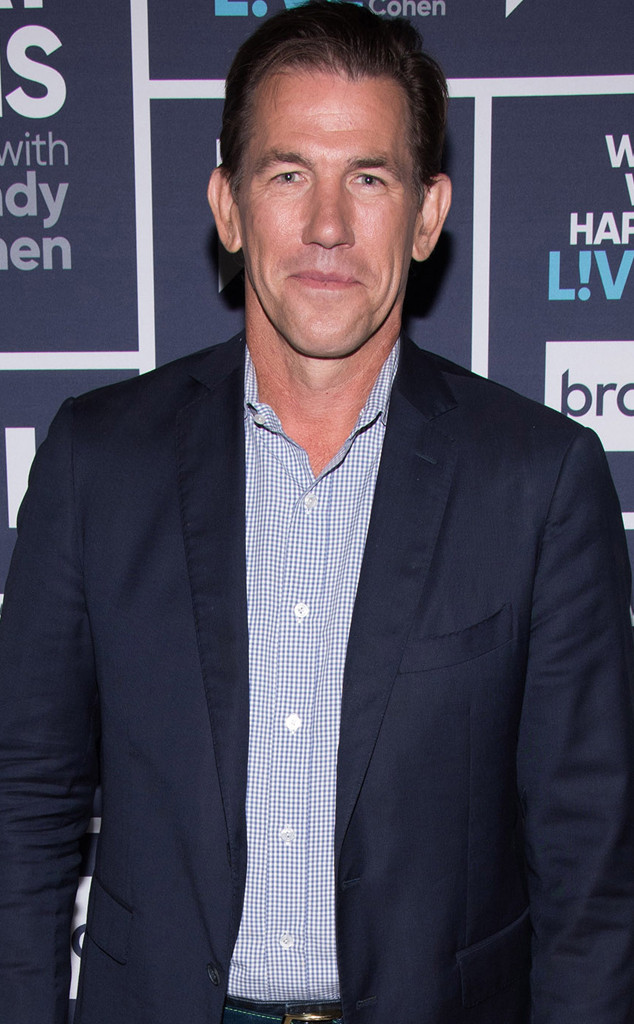 Charles Sykes/Bravo
Southern Charm star Thomas Ravenel is denying one woman's claim that he sexually assaulted her in 2015.
Ashley Perkins alleges to Fox News that her mother, Debbie Hollaway Perkins, met Ravenel via Tinder and went on a date with him on Dec. 25. According to her claims, the reality TV star held her down by holding her wrists, pulled his penis out and inserted his fingers in her private parts. Perkins, who says she did not witness the alleged incident, also detailed the claims on her website.
Ravenel's attorney, Richard P. Terbrusch, tells E! News in a statement, "My client enjoys a certain degree of fame and unfortunately has become—unfairly—a target for an individual who has, in my opinion, dubious motivations."
Perkins claims her mother told her about the alleged incident immediately after it took place and took photos of her wrists. In June 2016, she says Gloria Allred (who had no comment when reached by Fox News) took on her mother's case and met for mediation with Ravenel's legal team. Perkins claims she was present for the mediation session.