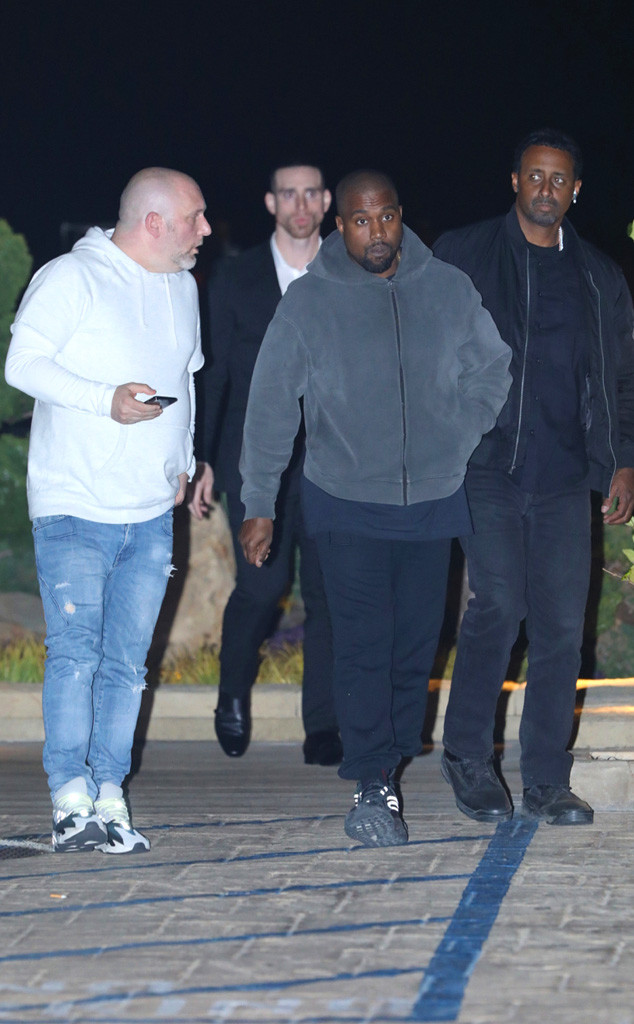 Splash News
Kanye West is being extra careful these days.
The 40-year-old rapper was photographed walking with a group of bodyguards on Monday after dining at the Los Angeles restaurant Nobu.
The photo was taken shortly after rapper Daz Dillinger encouraged members of the gang the Crips to "f--k Kanye up" in a video message.
"Yo! National alert: All the Crips out there, y'all f--k Kanye up," Dillinger said in a since-deleted video, per TMZ.
He later added, "Better not ever see you in concert. Better not ever see you around the LBC. Better not see you around California. Stay in Calabasas, you hear me? Because we got a Crip alert for Kanye."