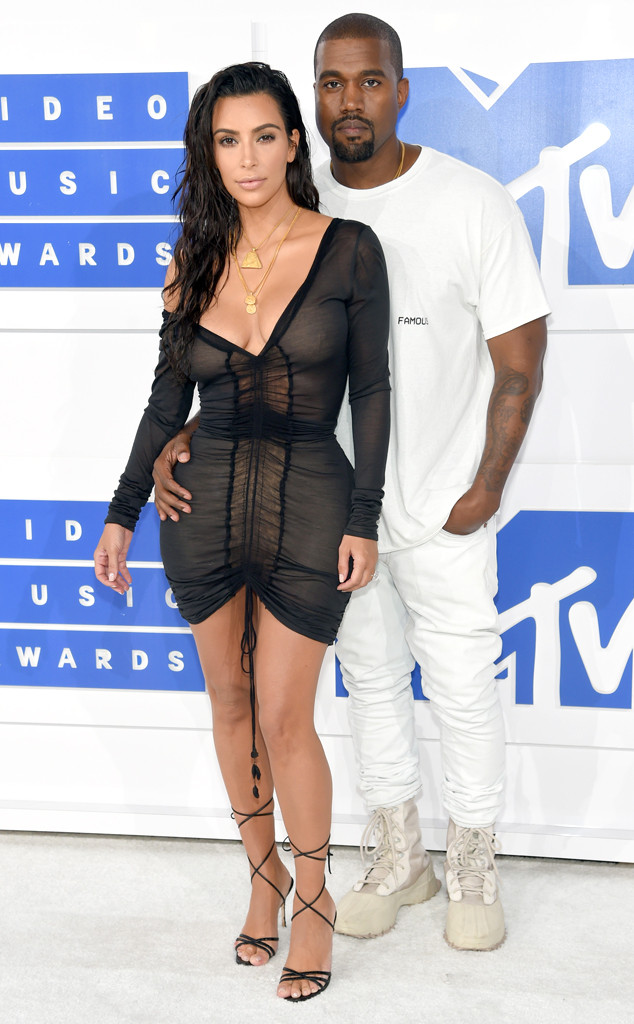 Jamie McCarthy/Getty Images
Kim Kardashian fiercely defended Kanye West on Wednesday after media reports suggested his recent Twitter rants indicated a possible mental breakdown.
"To the media trying to demonize my husband let me just say this... your commentary on Kanye being erratic & his tweets being disturbing is actually scary," she tweeted. "So quick to label him as having mental health issues for just being himself when he has always been expressive is not fair."
Kris Jenner is also defending her son-in-law from the reports, telling E! News exclusively, "This just isn't true. LOL."
Earlier in the day, the rapper went on a Twitter spree and shared his thoughts about the "fake news" surrounding his brand Yeezy.
"There's been a lot of fake news so I just wanted to give you the facts," the "Gold Digger" star tweeted, "Yeezy will become the biggest apparel company in human history by working with the most genius level talents and creating product at an affordable price. I hired the head of supply chain from the Gap."
Kanye also claimed the company planned to hire 160 people by the end of the year and "hit a billion dollars" in 2018. In addition, he wrote that the brand was the "2nd fastest growing company in history" and that he was the "single highest paid person in footwear," alleging he made more money on shoes than Michael Jordan.
He also revealed he had parted ways with his manager and a lawyer.
Kim addressed all of this in one of her tweets.
"Yesterday it was announced that Kanye had parted ways with some business people and media outlets made this about Kanye's mental health. Rather than just a simple business decision," she wrote. "So I'm glad he tweeted about the state of his company and all of the exciting things happening."