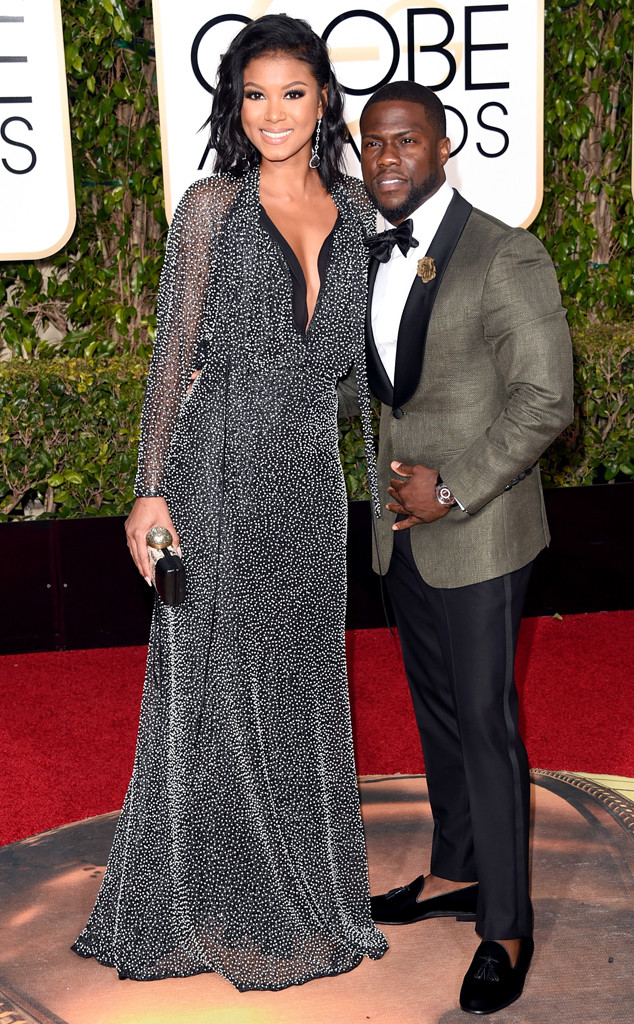 Jason Merritt/Getty Images
Life has imitated art for Kevin Hart.
In honor of J. Cole's newly released track, "Kevin's Heart," the performer cast his famous friend in the visual for the song, which is creatively named after the comedian. In the music video, which spans more than five minutes, Hart plays himself as he goes through a day in the life.
Weaving through supermarket aisles, he notices people staring at him with both intrigue and judgment. Later on in the car, he hears radio hosts talking about his "situation" before he switches the channel. After rebuffing a woman's flirtatious advances in the car next to him, an older woman looks on in disgust as Hart gets frustrated.
Next, the star stops at a baby store where he agrees to pose with a fan for a photo, but the woman gets uncomfortably handsy.