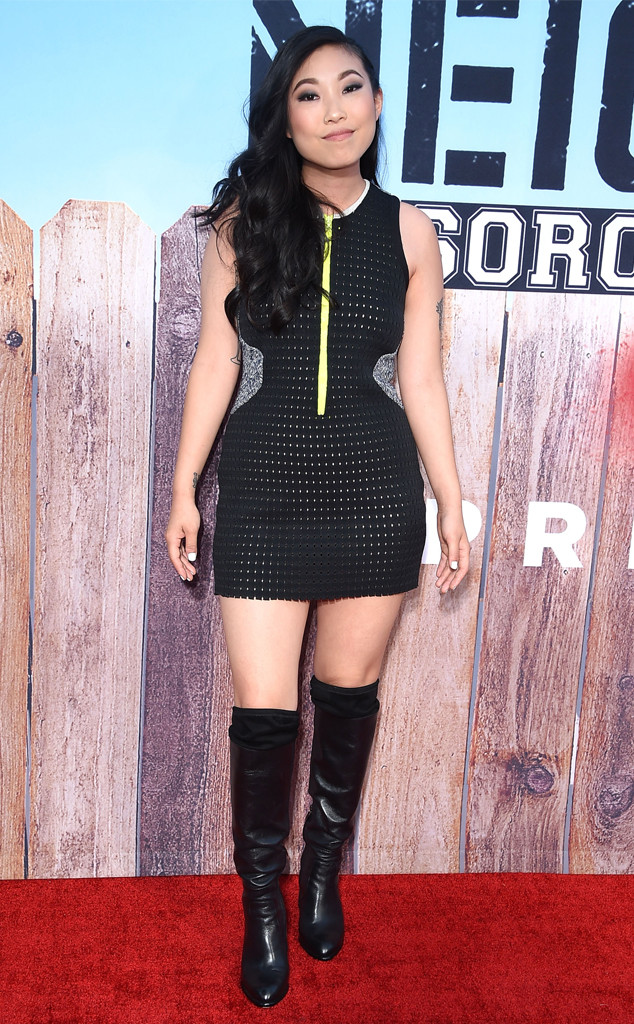 Steve Granitz/WireImage
She's hip, she's funny and you're about to know her name: Awkwafina.
The 29-year-old actress is on the rise and about to storm the Hollywood scene with her roles in two highly anticipated movies, Ocean's Eight and Crazy Rich Asians, based on Kevin Kwan's hugely popular novel.
Prior to nabbing the gigs in the upcoming films, Awkwafina appeared in Neighbors 2: Sorority Rising, Girl Code and Dude, which hit Netflix last week.
In Crazy Rich Asians, a barrier-breaking big-budget film which has an entirely Asian cast, the funny lady plays Goh Peik Lin, a college friend and comedic relief to Rachel Chu (Constance Wu), a woman who gets caught up in family drama when she finds out that her boyfriend Nick Young (Henry Golding) is from one of the wealthiest families in Singapore.
Awkwafina recently told Vanity Fair, "Peik Lin is me. I needed to do this movie, because it's going to be important for everyone who is Asian-American."
In Ocean's 8, Awkwafina plays pick pocket Constance, one of the eight woman Debbie Ocean (Sandra Bullock) has gathered to help attempt to pull off a heist at the Met Gala.
But what about all the things you're dying to know about the scene-stealing soon-to-be star? We'd got 6 things you must know about her before seeing the films!