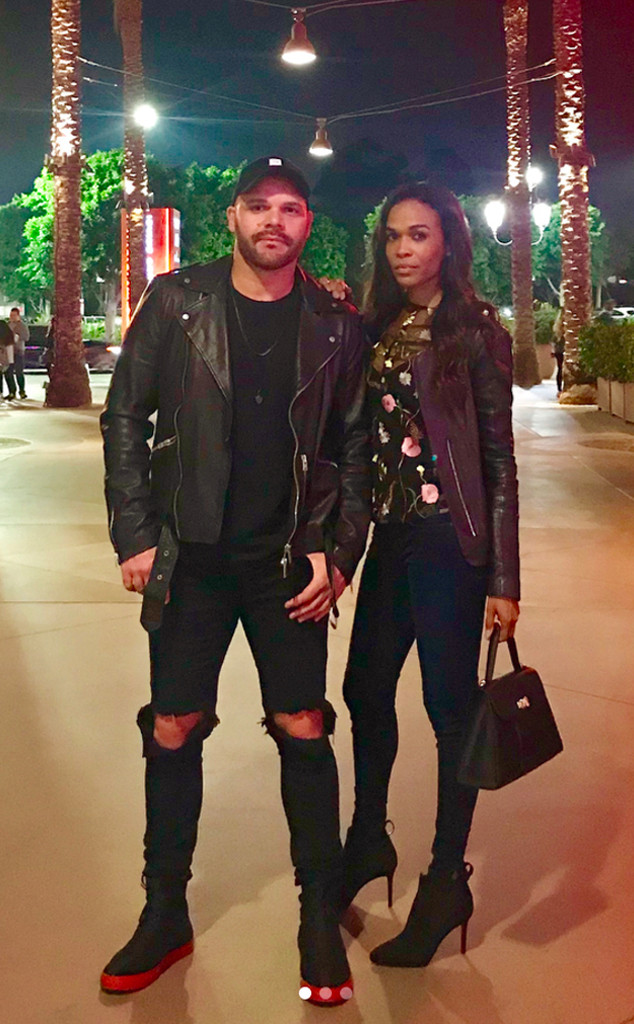 Instagram
Michelle Williams is engaged to Chad Johnson!
The 37-year-old Destiny's Child star and her fiancé confirmed the news to People in an interview published Thursday.
Johnson actually popped the question last month. According to the magazine, the 40-year-old pastor went to Williams' hometown of Rockford, Ill. to get her family's blessings and videotaped the trip.
On Mar. 21—one year after Johnson first asked his bride-to-be out over text—he got down on one knee. Before proposing at a hotel in Pebble Beach, Calif., the two recreated their initial text exchange. Johnson then had a waiter bring out an iPad with the video of his visit with her family.
"I started weeping and wailing when I see all these special people," Williams told the magazine. "Towards the end of the video, something in my head said, 'Pull yourself together! He's about to propose! Stop all this crying!'"
Sure enough, Johnson presented her with a five-carat engagement ring from the Los Angeles jeweler Denis Mahgerefteh.