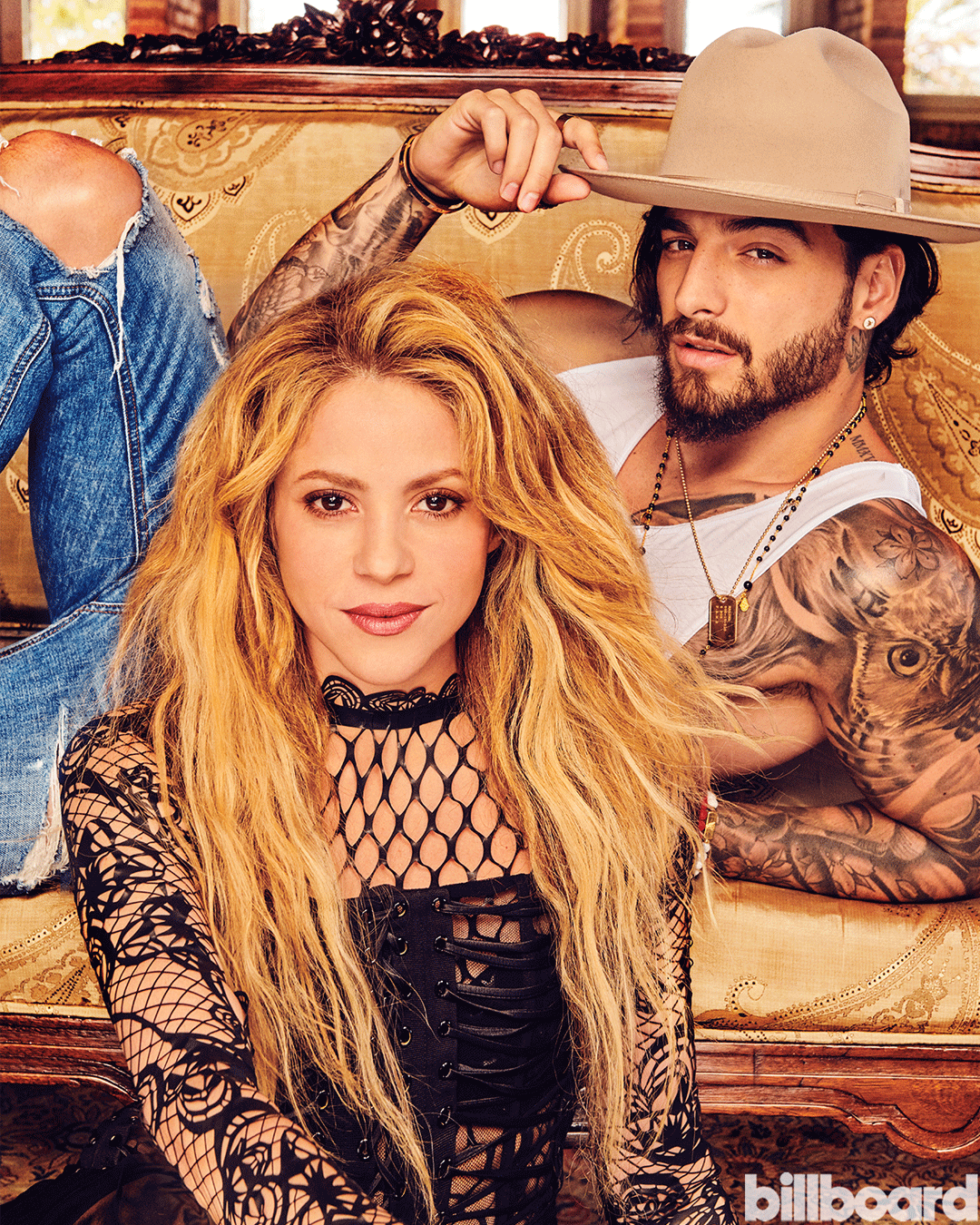 Ruven Afanador exclusively for Billboard Magazine
Maluma and Shakira are opening up for Billboard's 2018 Latin issue on everything from their lyrics to holding a sex-symbol status.
Together they've broken records with "Chantaje" and "Trap," and now the Colombian superstars are explaining how it all started.
"When I meet with a producer in the studio, it's a bit like a blind date. But what I found [with Maluma] was absolute chemistry. The moment the creative energy started to flow, it never stopped," Shakira explains.
The mom of two also discusses the boundaries she's encountered as a Latin artist.
"The path to success has been longer, steeper, with more obstacles than if I had been born in Florida or New York City. To be born in Barranquilla and start a career at a time when the pop music scene was almost nonexistent in Colombia. When I began with my ballads and my rock songs, it was a very hostile environment," she explains. "And there was no social media back then. I had to travel the entire length of Latin America to make my music known in the beginning, going from radio station to radio station. Sometimes we were in three countries in the same day."