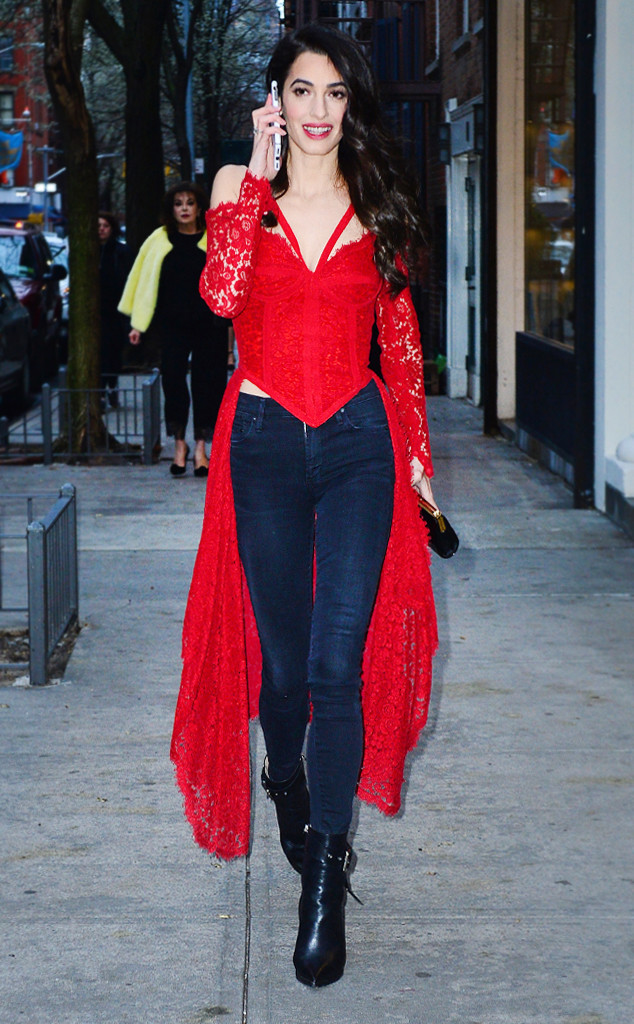 PapCulture / Splash News
Amal Clooney makes lingerie look good.
In case you've missed it, undergarments, like corsets, bustiers and more, have subtly made their way to the forefront of celebrity outfits and fashion. Stars like Kim Kardashian West and Hailey Bieber (See: the white lace she wore to Coachella) are commonly wearing the trend, pairing super-sexy tops with their favorite pairs of denim.
Now, George Clooney's better half is joining in on the sultry fashion trend. Last night, the mom-of-two headed to Anna Wintour's home in NYC (so of course she dressed to the nines) to celebrate the new editor-in-chief of Glamour magazine, Samantha Barry, wearing a vintage red corset from by Isabelle Allard with black skinny jeans and ankle boots. Revealing her post-baby, the star looked amazing and sultry, but not at the expense of class.