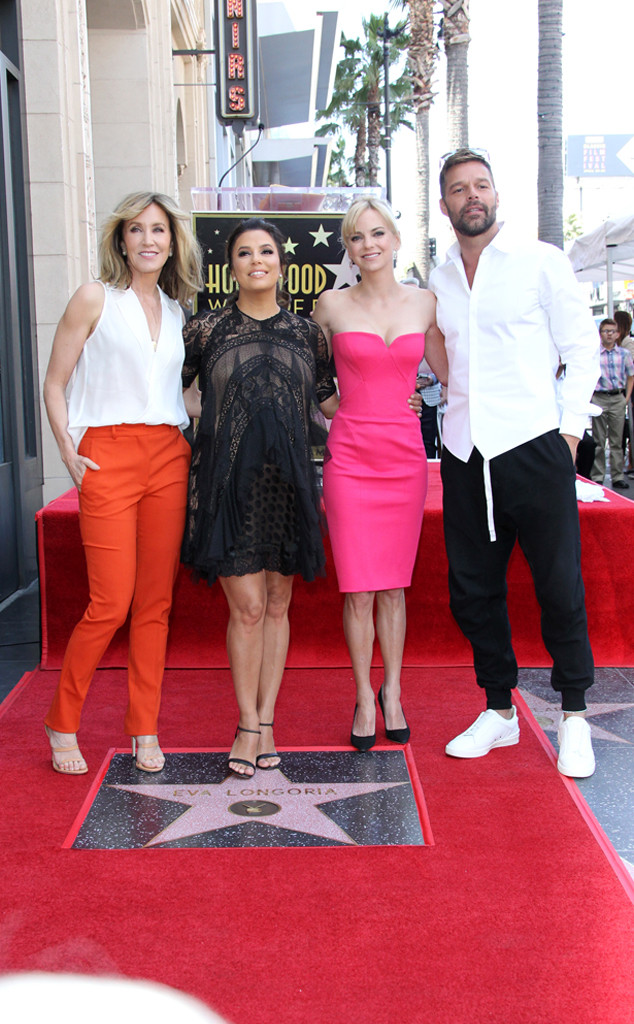 Jen Lowery / Splash News
Hollywood is coming out for Eva Longoria's big day.
In the middle of preparing for the birth of her first child, the actress and activist celebrated a special career milestone Monday morning.
As it turns out, it was time for Eva to receive a star on the Hollywood Walk of Fame.
"What a dream come true today! Receiving my star on the Walk of Fame is an honor I can't even believe I'm going to experience!" she wrote on Instagram. "Can't wait to join all the legends and even more so, can't wait for all of y'all to go and visit it!"
A few famous friends were able to see the star up close and personal already when they attended the revealing today.