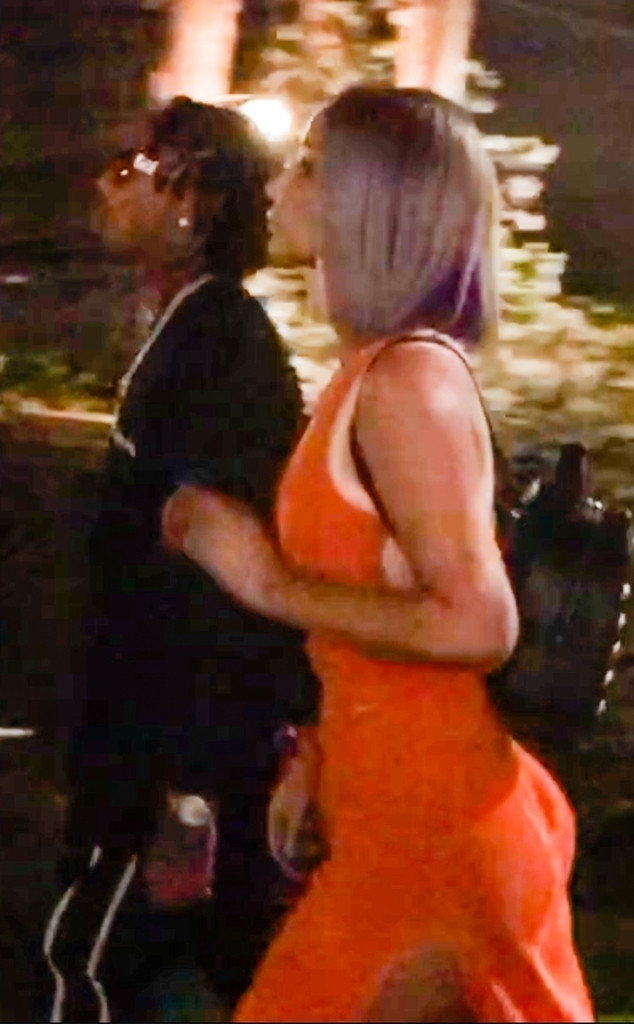 Roger / BACKGRID
Well, well, well, what do we have here?
Iggy Azalea and Tyga have sent the rumor mill flying after the two were spotted hanging out together on night one of the 2018 Coachella Valley Music and Arts Festival in Indio, Calif. Iggy wore an orange ensemble and was sporting a blunt purple bob for the music event in the desert.
In addition to being photographed arriving together on the first night of the fest, fans were quick to pick up on some clues that Iggy and Tyga, who performed at 5 p.m. in the festival's Sahara Tent on Saturday, may have inadvertently left on social media.
On Friday, social media followers caught that Tyga, who previously dated Kylie Jenner and was married to Blac Chyna, posted an image of women's Vans shoes in a variety of different prints, as well as a Louis Vuitton bag and a Goyard bag.
Meanwhile, lookyloos couldn't help but spy that on the same night, the Aussie hopped on Instagram and posted some sexy selfies, which just so happened to feature her wearing a pair of kicks that were very similar to the ones in Tyga's Snapchat.