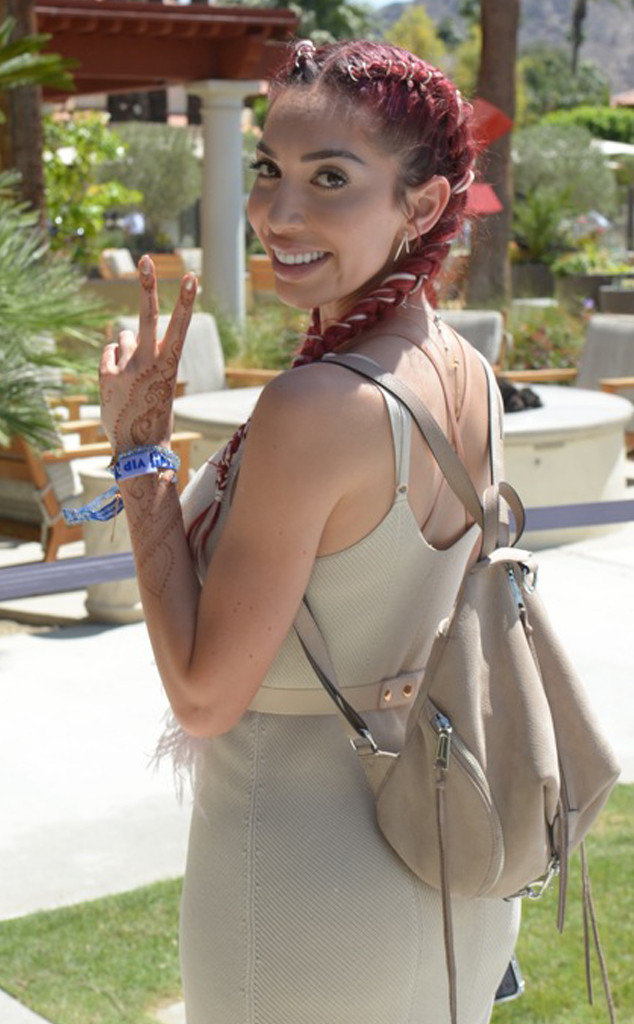 Carell Augustus
UPDATE: Farrah Abraham is speaking out about her controversial Instagram while at Coachella.
"For me bringing my child to the doctor with me and that's like health and wellness, there's nothing wrong with that," Farrah told E! News exclusively while attending GBK's Coachella Celebrity and Influencer Lounge at the Miramonte Resort and Spa. "If anything, it teaches my daughter. She's saying, 'Oh mom. I'm doing squats. I'm never going to do that.' So there's a positive to everything that i teach my daughter. I'm a father and a mother so I got my s--t together."
She continued, "Thanks to all the haters but I'm not challenged by it. There's bigger things in this world to talk about. Each parent has their own prerogative in how they want to teach their kid. I'm doing that very well with Sophia and i always want the best for her."
———
Now this is a mother-daughter bonding exercise you don't see every day.
When Farrah Abraham traveled to Beverly Hills for a procedure this week, she didn't come alone. In fact, the former Teen Mom star allowed her nine-year-old daughter Sophia into the doctor's office for her latest visit.
What came next was an Instagram post that has Farrah in a bit of hot water.
"#bootysecret ALERT! @flawlessvegas gets you the summer ready booty you have always wanted! Watch live now!" Farrah shared on Instagram as she recorded herself getting butt injections. "I've enjoyed this no pain, quick & lasta two years. #summerready #smooth #lifted #natural #dimples #butt #squats #momlife #swimsuit #bikinibody #celebritysecrets #buttinjections #2018."
Fans quickly spotted Sophia in the background holding what appears to be a cell phone.