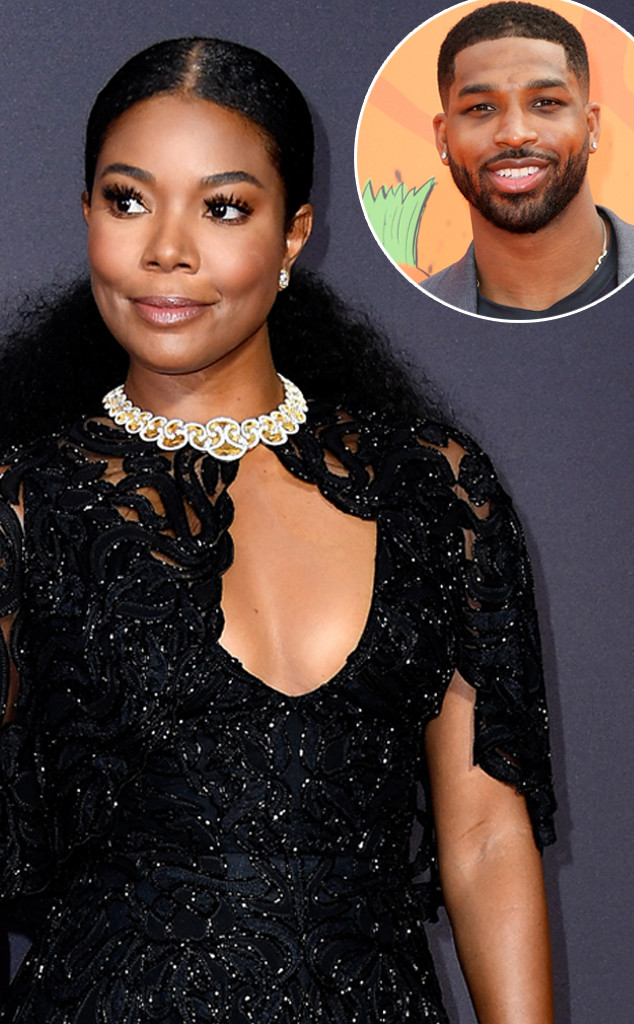 Getty Images
Gabrielle Union would like to be excluded from this narrative.
Earlier this week, Tristan Thompson made front-page news after photos and video purportedly of the NBA player surfaced showing the athlete getting close to women other than Khloe Kardashian.
In fact, The Shade Room published photos of a lady that caught the eyes of many followers. And yes, Gabrielle inadvertently was behind her when one of the pictures was taken.
But before you suspect the actress and best-selling author has anything to do with the drama, you may want to hear from her directly.
"Don't know her. Didn't see her," Gabrielle wrote in the comments section of an Instagram post. "I was enjoying my night with my mama and aunt. We ain't involved in this."