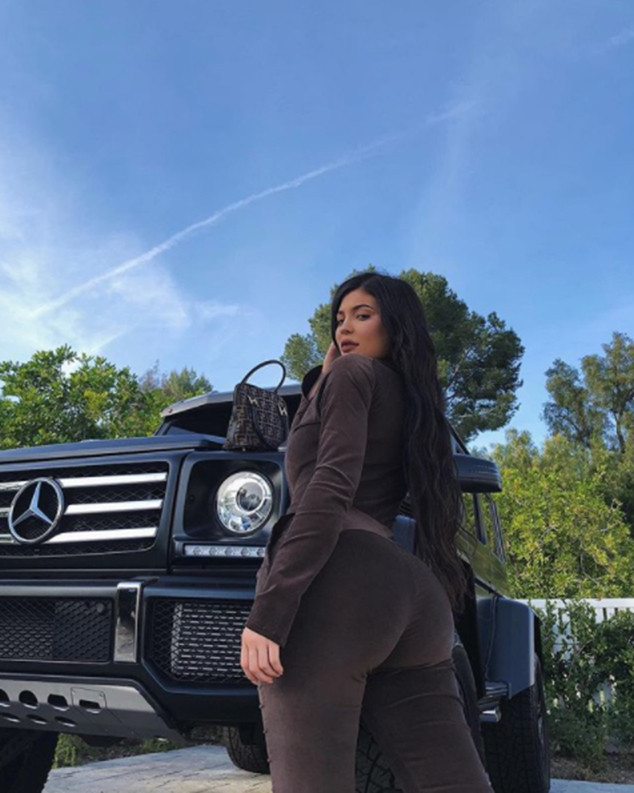 Instagram
Happy hump day from Kylie Jenner!
Earlier this afternoon, the Keeping Up With the Kardashians star found herself enjoying the great outdoors in front of a Mercedes Benz G-Wagon.
So what's a girl to do? Have a surprise photo shoot for millions of social media followers, of course.
In a series of photos posted on Instagram, Kylie posed for the camera while wearing a skintight brown tracksuit. She completed the look with a Fendi handbag and sunglasses.
"Wearing DOLCE matte lip today just in case you were wondering," Kylie wrote to her followers while giving love to Kylie Cosmetics. "Hump day."