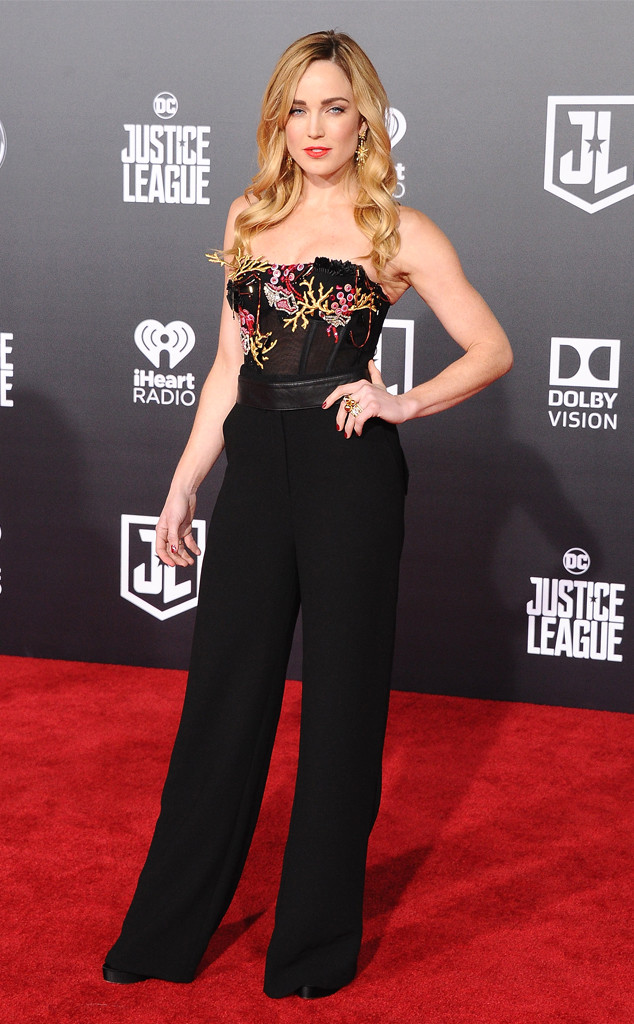 Jon Kopaloff/FilmMagic
Listen up because Caity Lotz has something to say.
The CW star had a message to deliver to her more than 1 million social media followers on Wednesday. Posing in a green bikini top and sarong, Lotz snapped a selfie and posted it online along with a lengthy caption aimed at digital body critics.
"Some people think my body is too muscular, too skinny, too boyish. Some people will think it's beautiful, powerful, sexy. Do I struggle with accepting my body type? Umm yes," she explained. "Would I like having curves like @sofiavergara? Umm yes, but if we all looked the same that would be boring. Like painting the sunset all in one color."