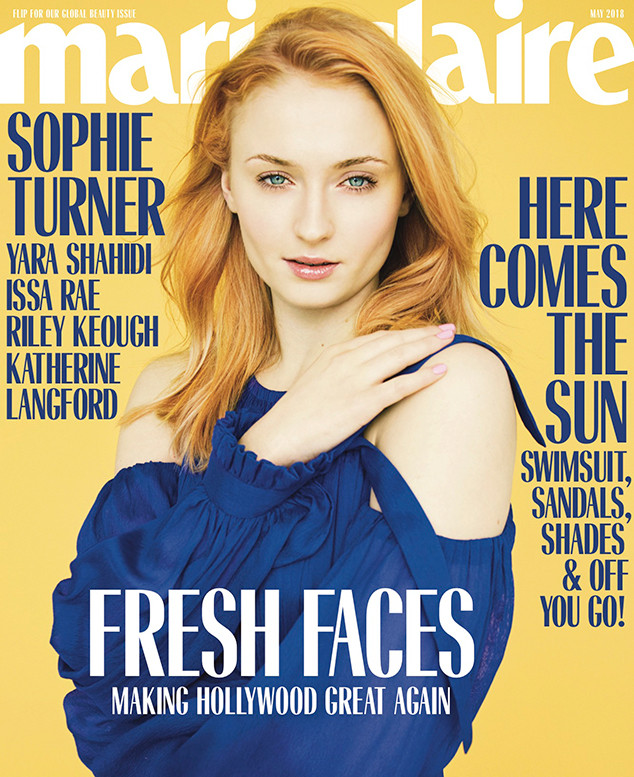 Erik Madigan Heck for Marie Claire
It's been about six months since Sophie Turner and Joe Jonas announced their engagement, but the Game of Thrones star still hasn't fully grasped her new relationship status.
"I'm still like, Holy sh-t! I'm engaged," the 22-year-old actress told Marie Claire for the May "Fresh Faces" issue.
While the Sansa Stark star said being engaged is "lovely," she doesn't equate it to the thrill she gets when she reaches a major milestone in her career.
"There's this weird misconception that being married is the greatest thing that'll ever happen to you. But I've always found that my career is something I work for, and when I achieve something, there's a sense that this is the greatest thing I'll do in my life," she told the magazine. "It's lovely to be engaged. Not like I achieved anything, but I found my person, like I'd find a house that I love and want to stay in forever. There's a sense of peace that comes with finding your person. But there's a drive that comes with your career."