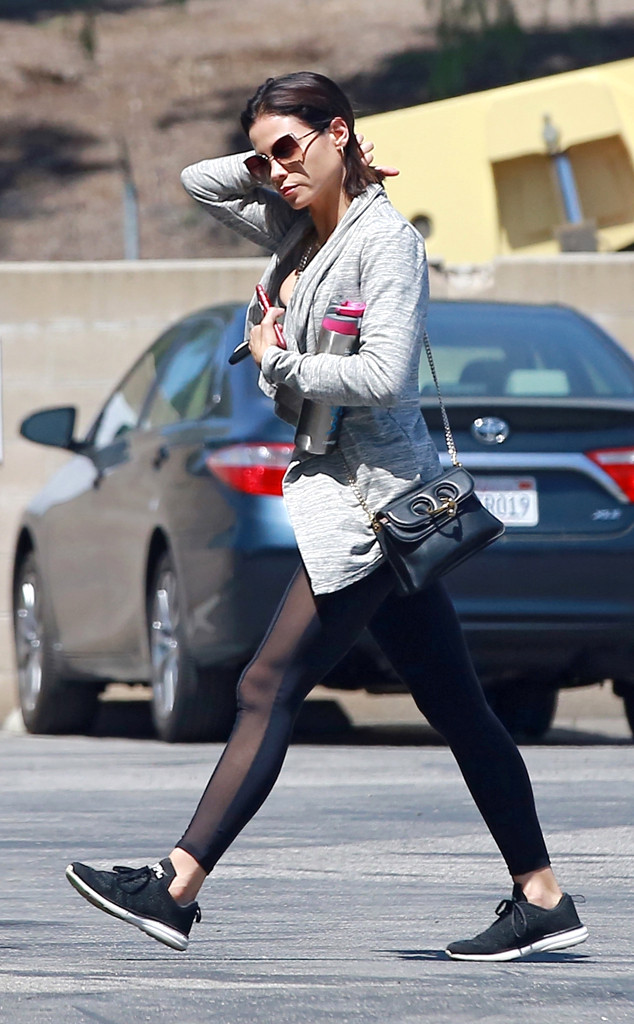 4CRNS, Bruce / BACKGRID
Jenna Dewan is feeling the love from her family one week after she and Channing Tatumwent public with their separation.
A source tells E! News the actress-dancer spent the weekend in Santa Barbara, Calif., a coastal community about 100 miles from the hustle and bustle of Los Angeles.
"She was surrounded by family and had a quiet weekend there," our insider shares. "It's close enough that she can get out of L.A. easily and spend time with people she is close to."
On Monday, Dewan was photographed heading into a private fitness facility wearing oversized sunglasses, black athletic wear and a gray cardigan. Days prior, the 37-year-old went without her wedding ring for the first time during a shopping trip.