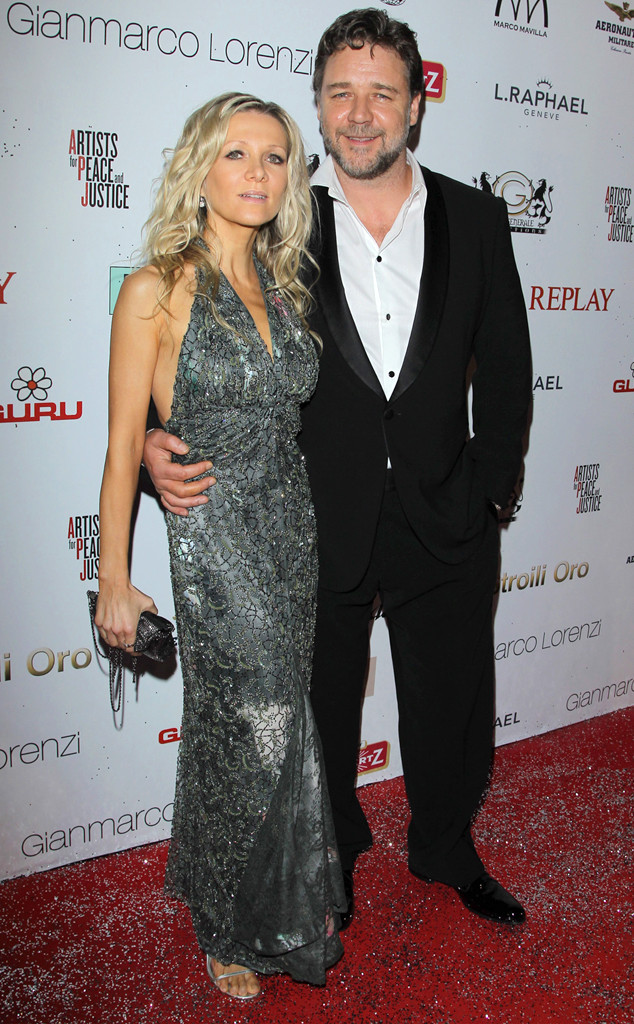 George Pimentel/WireImage
Russell Crowe and Danielle Spencer are officially divorced.
The Oscar winner took to Twitter to address dating speculation and share his current relationship status. Before talking about his divorce, Crowe shut down reports that he's dating Australian radio host Fifi Box.
"I am not in a relationship with this young lady and never have been," Crowe shared with his social media followers. Hours later, Crowe followed up with a tweet about his divorce.
"In other news ... yesterday , April 9th , 2018 at 12:30pm Eastern Daylight time (Aus) ... I officially became divorced," Crowe said. "Thank you linesman. Thank you ball boys."