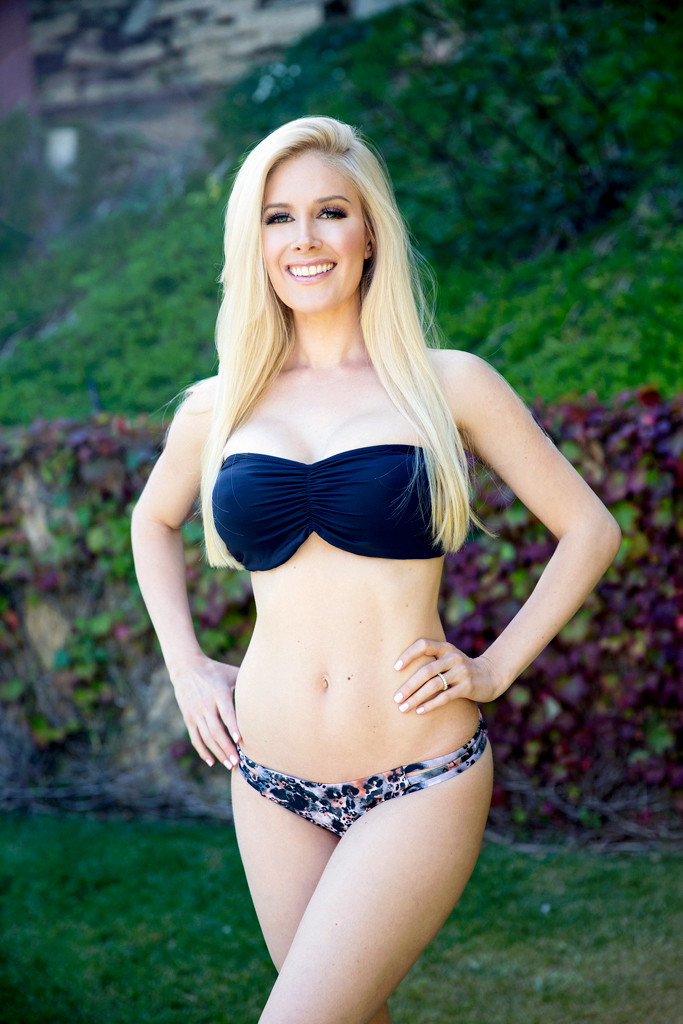 Maddie Córdoba
Heidi Montagis one confident mama.
The reality star and first-time mom gave her fans a big online update on Monday. "I am officially back to my pre-pregnancy weight," she wrote to her thousands of followers along with a photo of herself posing in a strapless bikini.
In addition to the announcement, the star shared some of her strategy for reaching her goal weight after giving birth to her newborn, Gunner Stone Pratt.
"I decided that I was going to eat balanced meals(ok I definitely eat chocolate, cookies, something sweet everyday) for breast-feeding reasons and not to have any weight loss pressure," she explained. "Obviously I have had some shakes and teas."
If you're interested in following her straightforward fitness regimen, you might want to borrow a baby.
"My work out tips… Just carrying Gunner around 24 seven LOL!" Montag wrote. "It feels good but hasn't been my priority. Maybe one day I will get back into the gym..."