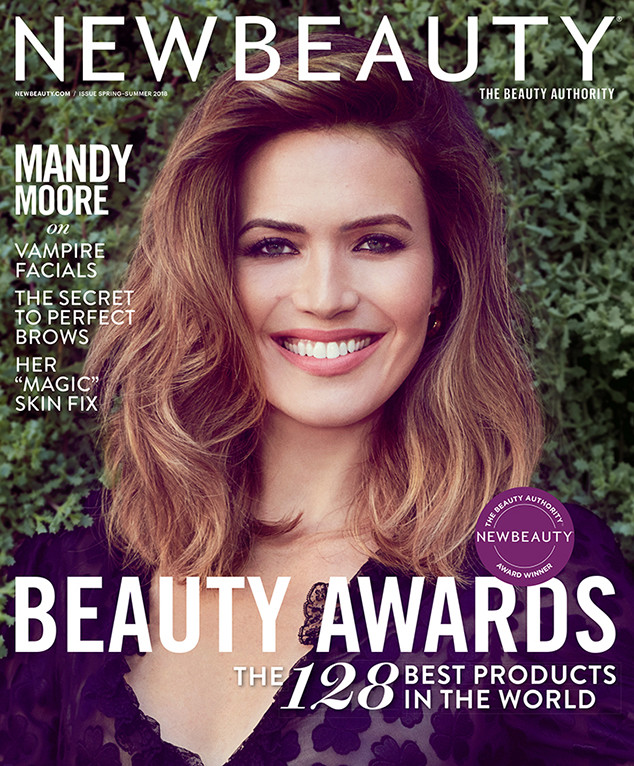 NewBeauty Magazine
Fans have grown up with Mandy Moore.
It's been almost two decades since she debuted "Candy" and teased Mia Thermopolis in The Princess Diaries. Now, she stars on the award-winning drama This Is Us and is getting ready to tie the knot with Dawes singer Taylor Goldsmith.
In her new cover story for NewBeauty, the 33-year-old actress opens up about how she's evolved both personally and professionally.
Moore admits she used to stress over the little things when she was younger but now tries to focus on the more important things in life.
"The older you get, the less of a sh-t you give," she tells the magazine.
In fact, she would tell her 20-year-old self to understand there will be bumps in the road but that she needs to believe in herself and stay strong.
"Everything happens for a reason," Moore says in a message to her younger self, "so try to own it and embrace it because it's going to be part of her story."