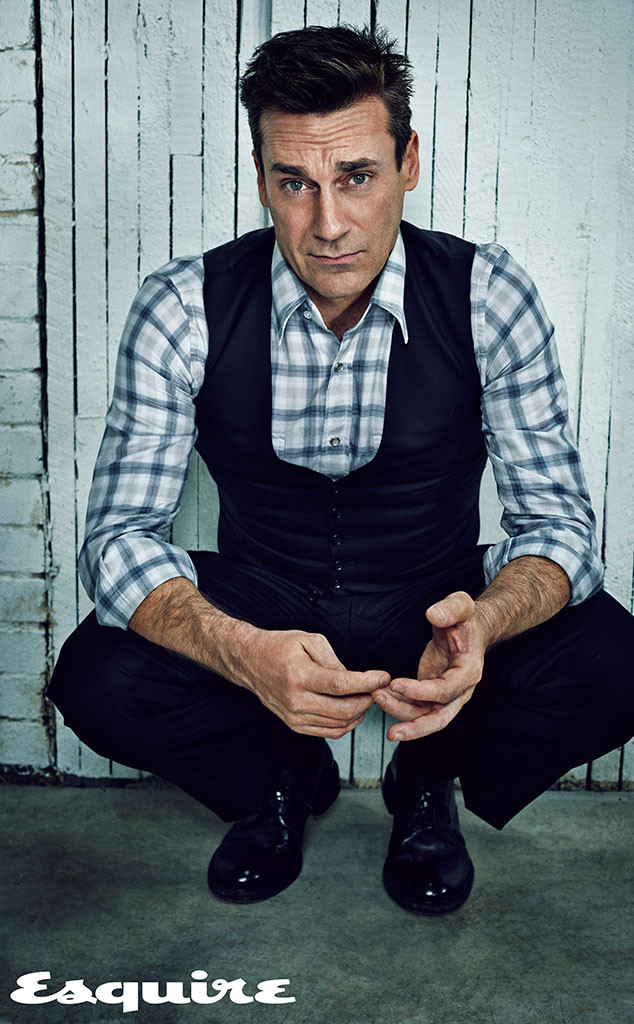 MARC HOM
Jon Hamm is opening up about his past in a candid new interview with Esquire.
The Mad Men alum covers the Spring + Summer issue of the publication's bi-annual style manual, The Big Black Book, and reflects on the years leading up to his big break on the AMC show.
After moving from Missouri to Los Angeles at the age of 25, Hamm struggled to find work as an actor and ended up working behind the scenes of softcore porn films to pay the bills.
"I got that job because of a friend of mine, this girl who was like our stage manager in college…I was hanging out with her and another friend of ours from Mizzou, commiserating at a potluck," Hamm tells Esquire. "None of us had any money. I'd lost my catering gig. I was like, 'I need a job.' My friend said, 'You can have my job. I'm doing set dressing.'"