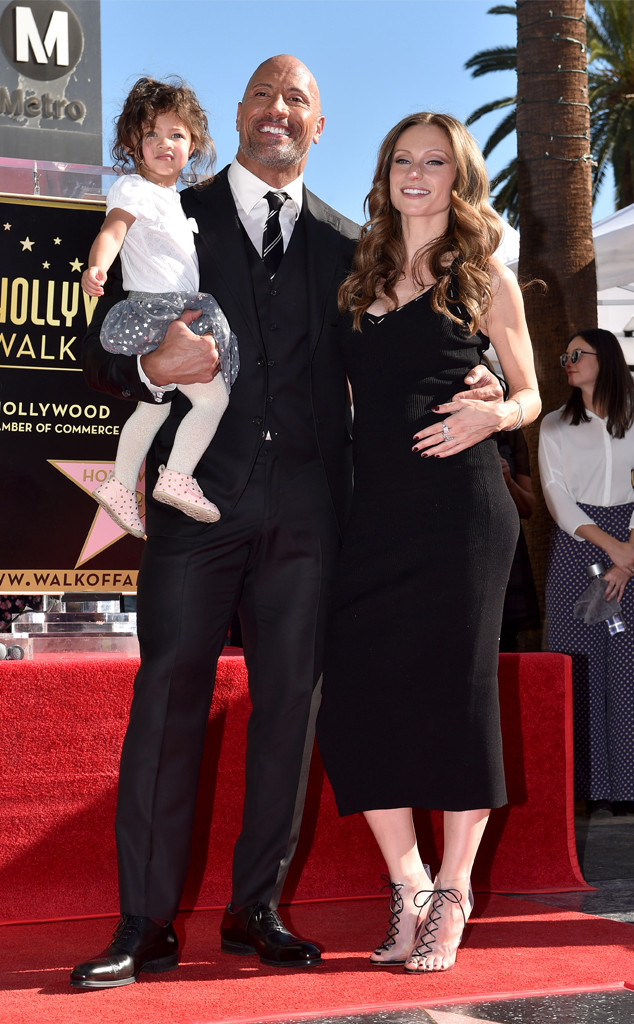 Lionel Hahn/AbacaUSA/Instarimages.com
If Dwayne "The Rock" Johnson can't make it to the birth of his third child, he wants the next best person for the job: Jimmy Kimmel.
With his third daughter on the way any minute, the action star is in a bit of a bind. See, he's currently on a promotional tour for his latest film, Rampage, which will take him to Shanghai at the end of the week and then on to London.
"We're expecting probably within the next two weeks, so I'm on code red high alert," he told Kimmel Tuesday night. "As of now, the doctor said it looks like we're gonna be ok. The baby should be born when it's due, which is April 25."
While everything is currently going according to plan, in the event the baby wants to come earlier than expected, Johnson needs someone to lend a helping hand on his behalf.