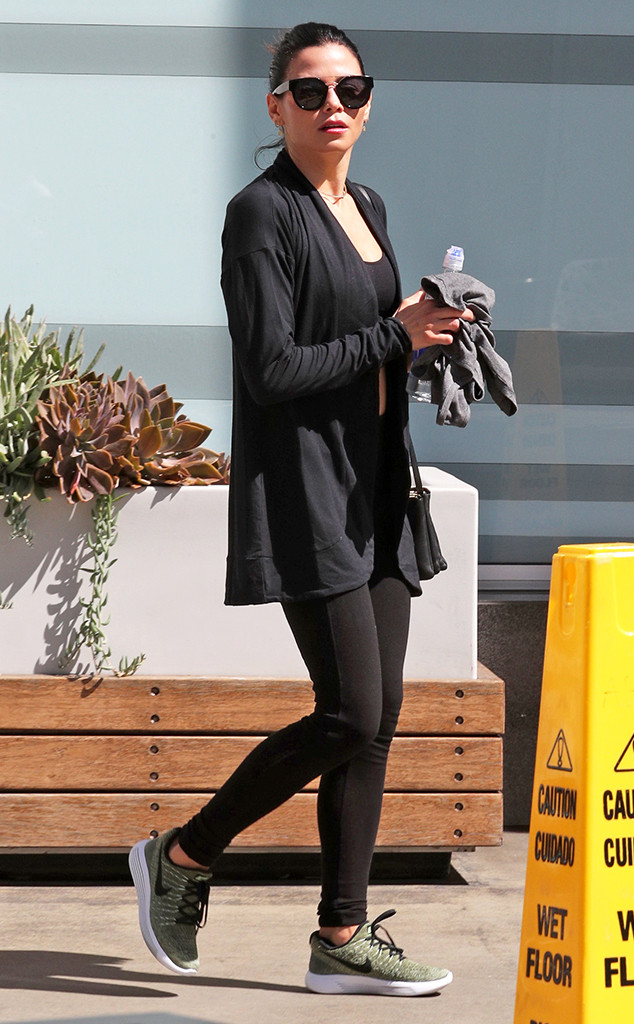 Credit: Xxplosive/Splash News
Jenna Dewan is sticking to her routine, even after last night's announcement that she and her husband, Channing Tatum, are splitting up.
The World of Dance host was spotted leaving a workout class at SoulCycle in West Hollywood, while wearing all black and sporting some large shades.
Late yesterday evening, the famous couple jointly went on social media to "share the truth" about the end of their eight-year relationship.
"We have lovingly chosen to separate as a couple. We fell deeply in love so many years ago and have had a magical journey together." They added, "Absolutely nothing has changed about how much we love one another, but love is a beautiful adventure that is taking us on different paths for now."