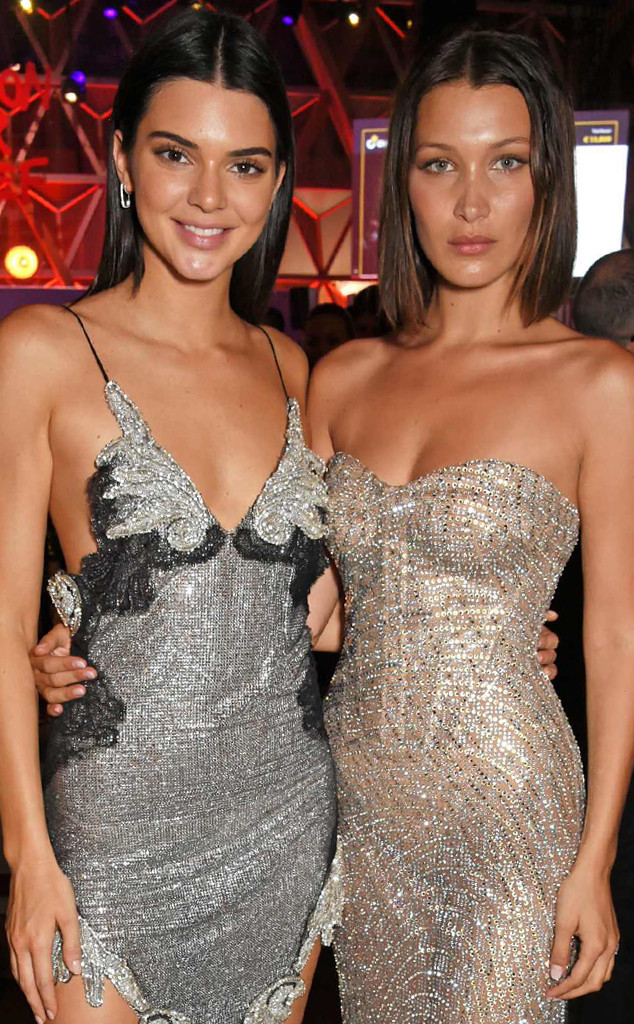 Dave Benett/Getty Images
Don't mess with Bella Hadid.
The 21-year-old supermodel has fired back at a hater on social media after the Instagram troll called her and pal Kendall Jenner "fake bitches."
Over the weekend, Instagram account @ballahadid posted a pic of Kendall and Bella, asking followers, "Kenny or Bella?"
In response to the post, one Instagram user wrote, "2 fake bitches sitting in a tree, first comes the nose job, then comes the lips, oh and don't forget the built in cheeks [face with tears of joy emoji]."
The comment continued, "Lmao y'all trippin' fam, money can get you a new face but not a nicer personality which these two girls need."