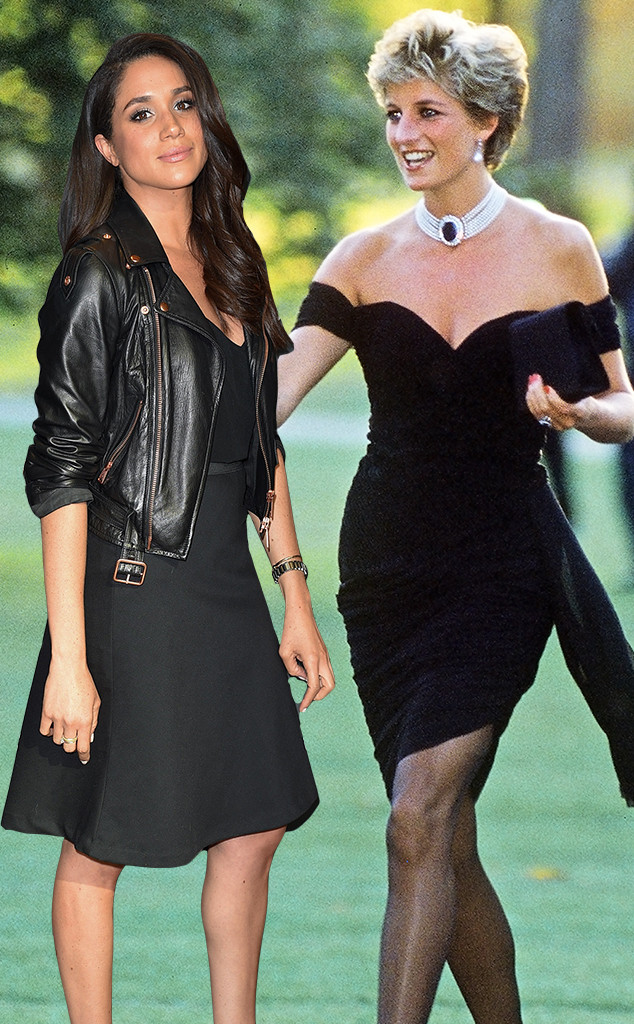 Getty Images/E! Illustration
As Meghan Markle's fate would have it, she's marrying into the family of her childhood role model.
Most of the world is well aware by now of the American star's romance and impending marriage to Prince Harry, the second son of the late Princess Diana. While the the California actress and British royal's lives had not crossed until the summer of 2016, when they were introduced by a mutual friend, his famous mother had made an impact on Markle, so claims a new book penned by a biographer of Diana's, Andrew Morton.
In his latest publication, Meghan: A Hollywood Princess, Morton described Markle's alleged interest in the late princess of Wales. In an excerpt published by The Sunday Times, the then-teenager allegedly watched Diana's publicized funeral with her friends and, according to Morton, was a member of a philosophy class at her high school that debated the "paradox" of Diana's death.