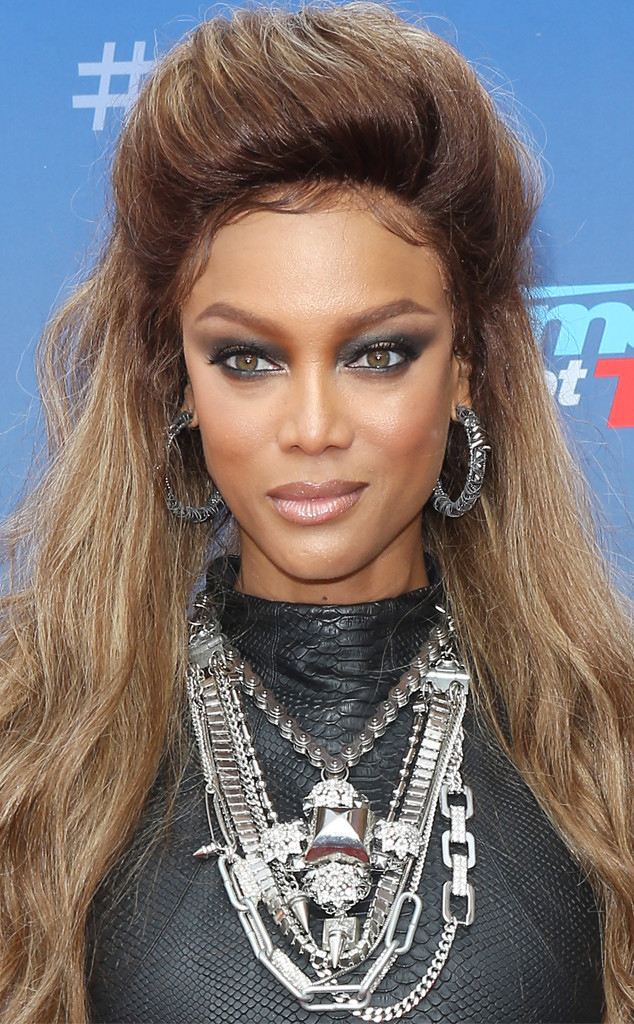 Michael Tran/FilmMagic
Fix it or flaunt it! When it came to her nose, Tyra Banksopted for the former.
After decades in the industry, the supermodel and famed America's Next Top Model host has opened up about the nose job she underwent when she was a young model.
Having first revealing the plastic surgery in her new book co-written with her mother Carolyn London, Perfect Is Boring, the star recalled to Today's Hoda Kotbwhat led her to going under the knife. As the story goes, she had unknowingly broken her nose around 3 years old. While she said her aunt noticed, Tyra was not having any problems breathing and life went on. "Cut to years later, I'm constantly scratching my nose and it was kind of growing sideways," the author described.
It wasn't until she was working as a model that a makeup artist told her her nose felt strange and Banks sought medical advice. While she could still breathe, the model opted to fix the nose with surgery. "So it was cosmetic slash medical," Banks concluded.