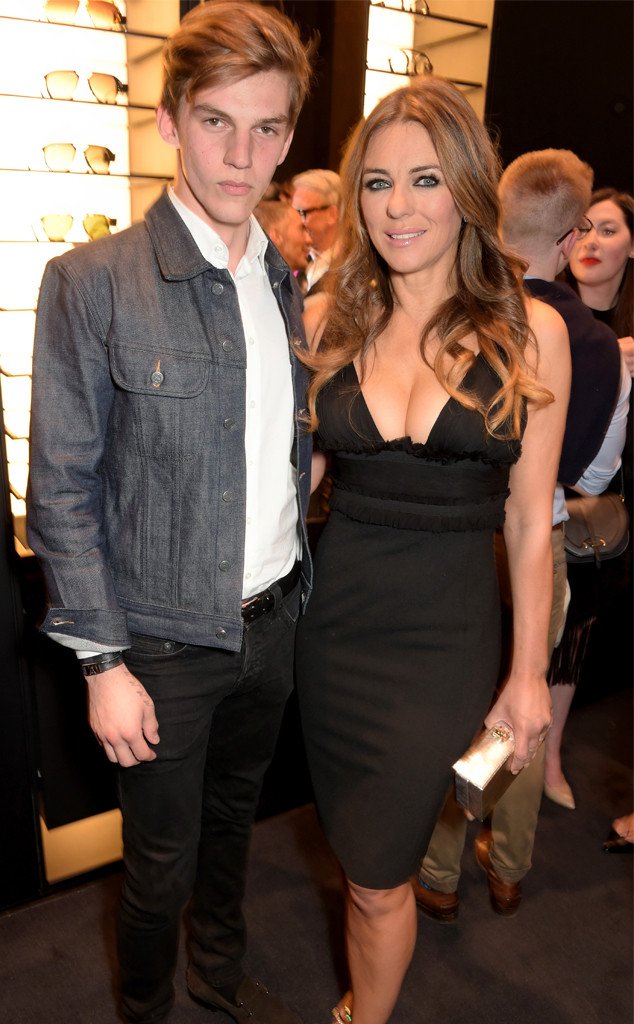 David M. Benett/Getty Images for DSQUARED2
She's one grateful aunt!
Elizabeth Hurley took to social media this Easter to show her gratitude for the health and well-being of her 21-year-old nephew Miles Hurley, who was brutally stabbed multiple times on the streets of London last month. The close pair are spending Easter together less than one month after the attack, which occurred on March 8.
On Sunday, the model/actress tweeted a photo of her wearing bunny ears and giving her lookalike nephew a sweet kiss on the cheek.
"Thanking God today that my nephew Miles is with us for Easter today," she wrote.
Hurley continued, "His wound is still oozing blood but he's alive & we're thankful. The knifemen who stabbed him are still roaming around London. Perhaps around your loved ones. Happy Easter."
This is not the first time the model has been photographed since the stabbing. A friend posted a photo of him in a robe standing next to the rapper Romz (who is believed to be the other stabbing victim) about a week after the stabbing, but has since taken the image down.