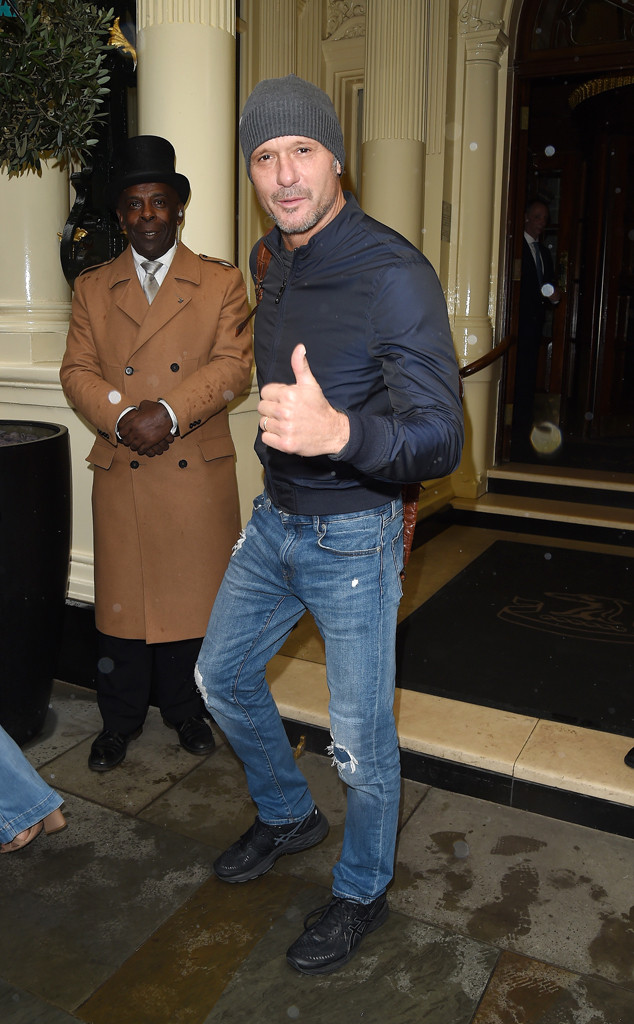 Flynet - Splash News
After collapsing onstage during a performance on Sunday, Tim McGraw seems to have recovered well as he flashed a thumbs up to the paparazzi while out with his wife, Faith Hill, in Dublin, Ireland.
The country star was seen for the first time since the incident Monday morning as he was leaving a building. He was sporting a blue bomber jacket, jeans and a grey beanie as he reassured the cameras that he was all good.
McGraw gave his fans a scare when he suddenly collapsed to his knees after singing "Humble and Kind." Stage crew members rushed to his aid and the singer was immediately tended to by local medical staff. It was his wife who decided to cut the concert short at that point. "He's been super dehydrated," she explained. "I apologize, but I made the decision that he cannot come back out onstage." She did, however, come out and perform one more song for the fans, an a cappella version of "What a Friend We Have in Jesus," before going completely dark.