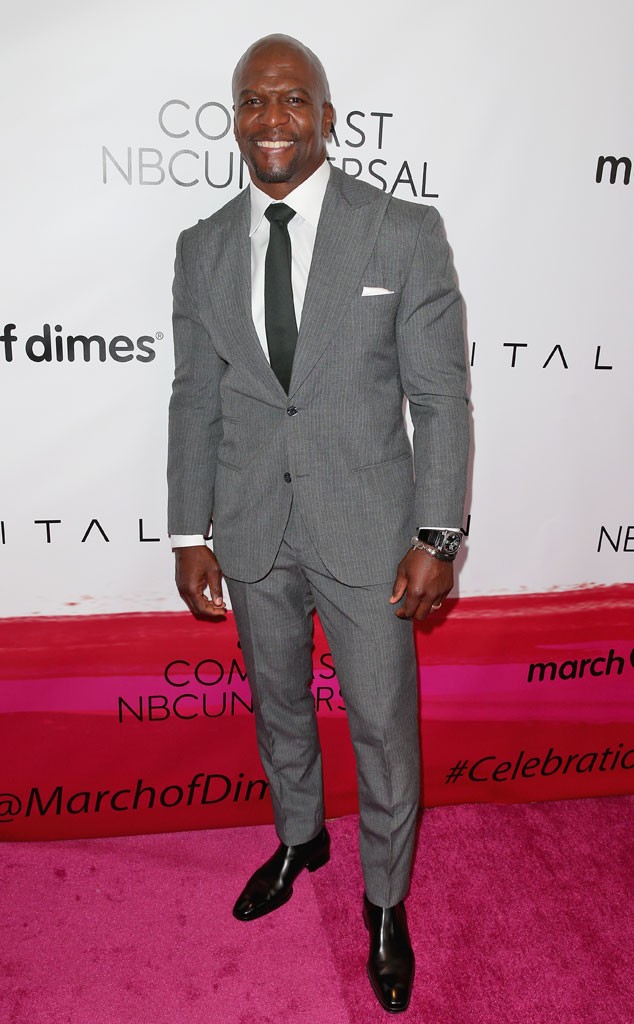 Joe Scarnici/Getty Images for March Of Dimes
Terry Crews' sexual assault case against WME agent Adam Venit has hit a roadblock.
E! News can confirm the Los Angeles City Attorney and Los Angeles County D.A. have both rejected the actor's criminal complaint.
According to court documents obtained by E! News, the D.A. argued that the alleged conduct did not rise to the level of a felony. "Given that the suspect did not make contact with the victim's skin when he grabbed the victim's genitals and there is no restraint involved, a felony filing is declined," the doc stated.
As for the city attorney, they had to reject the case due to statute of limitations. The incident occurred in February 2016 and the statute for a misdemeanor is one year.