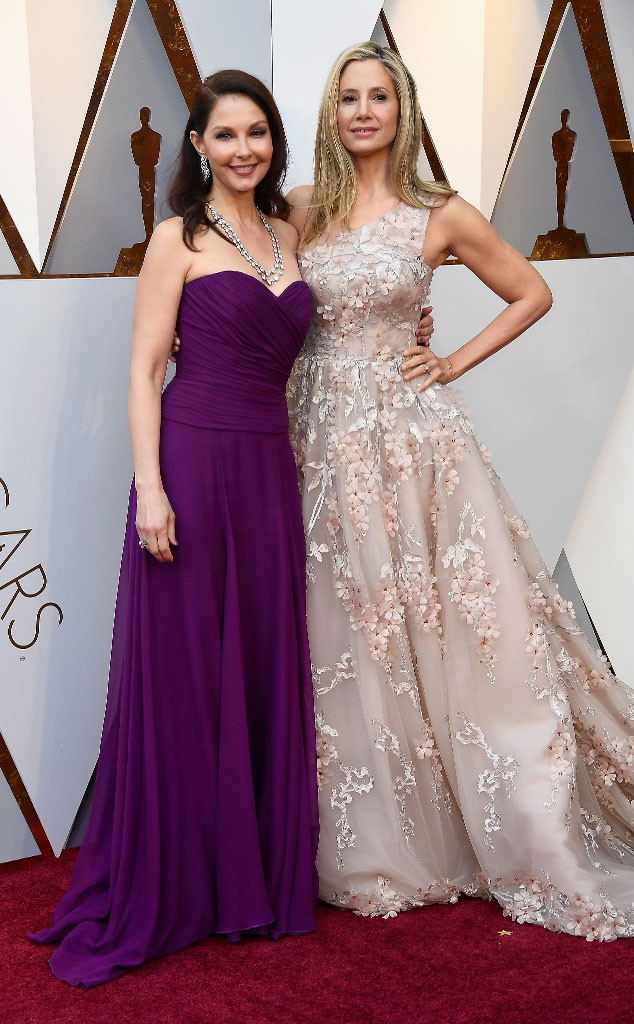 Frazer Harrison/Getty Images
The two Marilyns reunite.
Mira Sorvino andAshley Judd, two of the women who came forward with sexual assault allegations against Harvey Weinstein and were at the forefront of the #MeToo conversation, walked the red carpet together at the 2018 Oscars on Sunday night. Sorvino posted a selfie with Judd on their way to the show, writing, "We're on our way!!! #oscars2018 #normajeanandmarilynredux!! @ashley_judd love you!!!"
The duo starred in Norma Jean & Marilyn, a 1996 movie about Marliyn Monroe, together. In the film, they played the two sides of the iconic star: Judd played Norma Jean Dougherty, while Sorvino played Marilyn.