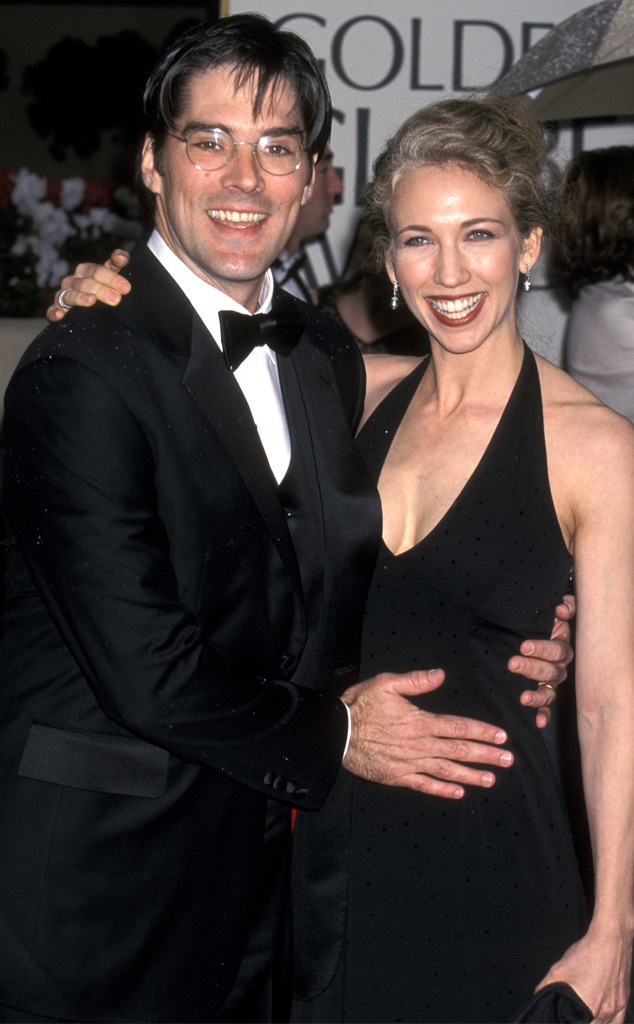 Ron Galella/WireImage
Thomas Gibson is spending Valentine's Day as a single man again.
In 2014, the former Criminal Minds actor filed for divorce from wife Cristina Parker after 21 years of marriage. They reached a divorce agreement in late 2015. A judge signed off on it last week, officially finalizing their divorce, TMZ reported on Wednesday, Valentine's Day. The outlet said the two had agreed that Gibson would pay Parker $3,000 a month in child support. The two share an adult son, a teenage son and a teenage daughter.
Gibson and Parker have not commented on the report.
TMZ also said that according to the agreement, the actor is allowed to live in the family's San Antonio home every other weekend when he has the kids and when they are with their mother, he is to remain in a guest house.