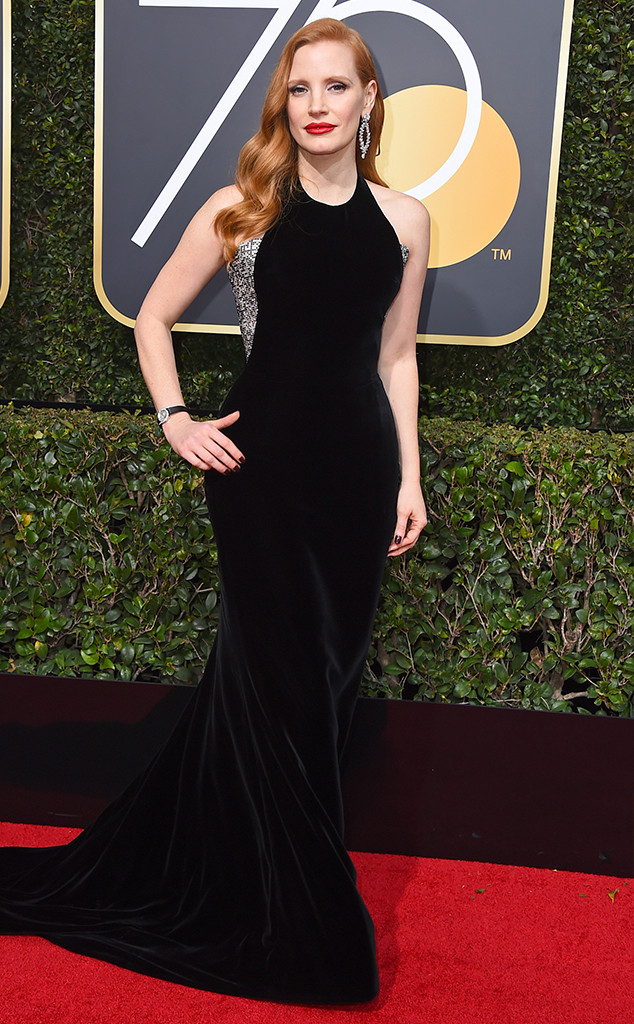 Jordan Strauss/Invision/AP
Jessica Chastain often portrays women fighting for themselves on screen—much like in her own life.
As the Golden Globe winner candidly recalled in a recent interview with WSJ. Magazine, she was raised by a single mother in a financially vulnerable household.
"We moved quite a bit, we were evicted, and there were times when we were living with my mom's friends," the Molly's Game star described to the magazine. "I saw how much she struggled. Whenever a man would come into the household, it would usually lead to some sense of financial upheaval."
Soon, Chastain faced what she described as "a turning point" while the family was living with her mother's then-boyfriend. "My room was messy or whatever and he had taken my clothes, and I was telling him to give me back my stuff—and he slapped me," the two-time Oscar nominee remembered.
"And I just kicked him in the genitals, and he fell to the ground immediately. It was me, my sister and my brother—and I remember looking at my sister's face, and we were both like, 'Oh, my God, what did I just do?' And then I ran out of the house. But I always look back on that moment as knowing that, OK, if anything happens to me, I'm capable of fighting back."