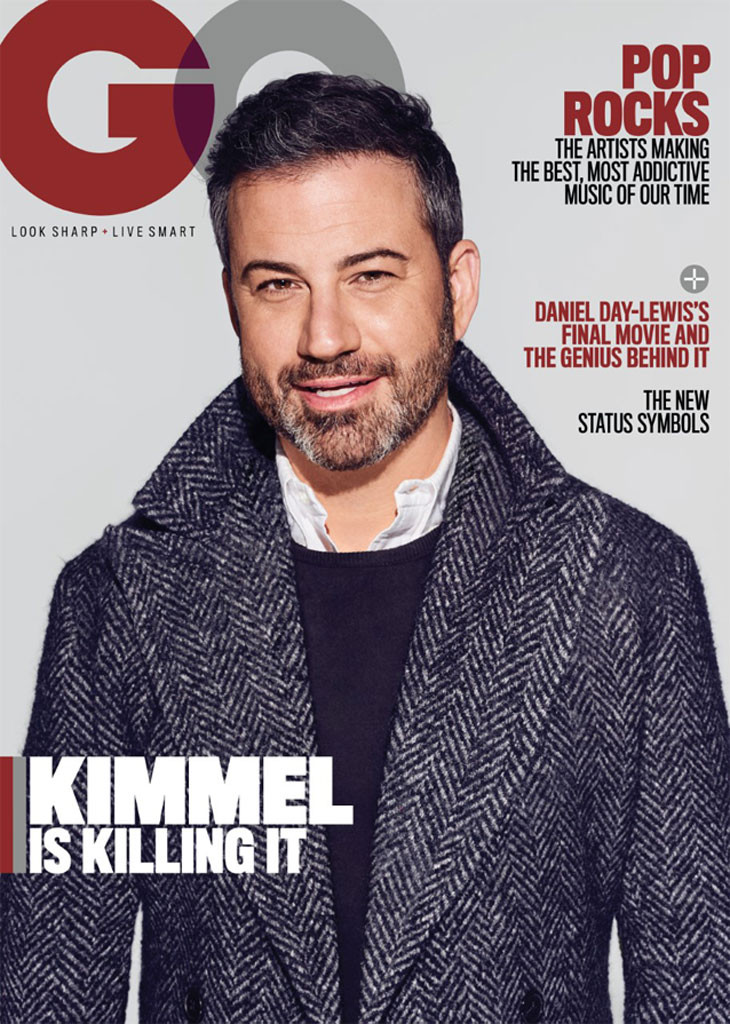 Eric Ray Davidson
It was a simpler time when the most unpredictable public figure on Twitter was Kanye West, but not even his 2013 tirade against Jimmy Kimmel ruffled the late-night host's feathers.
Kimmel is GQ magazine's February 2018 cover star, in it discussing why even the most flammable of celebrity interactions actually bring him joy. Case in point: That time when Yeezy lashed out at Kimmel over a sketch shown on Jimmy Kimmel Live! spoofing an interview West had given.
Calling Kimmel a "manipulative mother f--cker," West's all-caps rant continued in part, "JIMMY KIMMEL PUT YOURSELF IN MY SHOES... OH NO THAT MEANS YOU WOULD HAVE GOTTEN TOO MUCH GOOD P----Y IN YOUR LIFE."