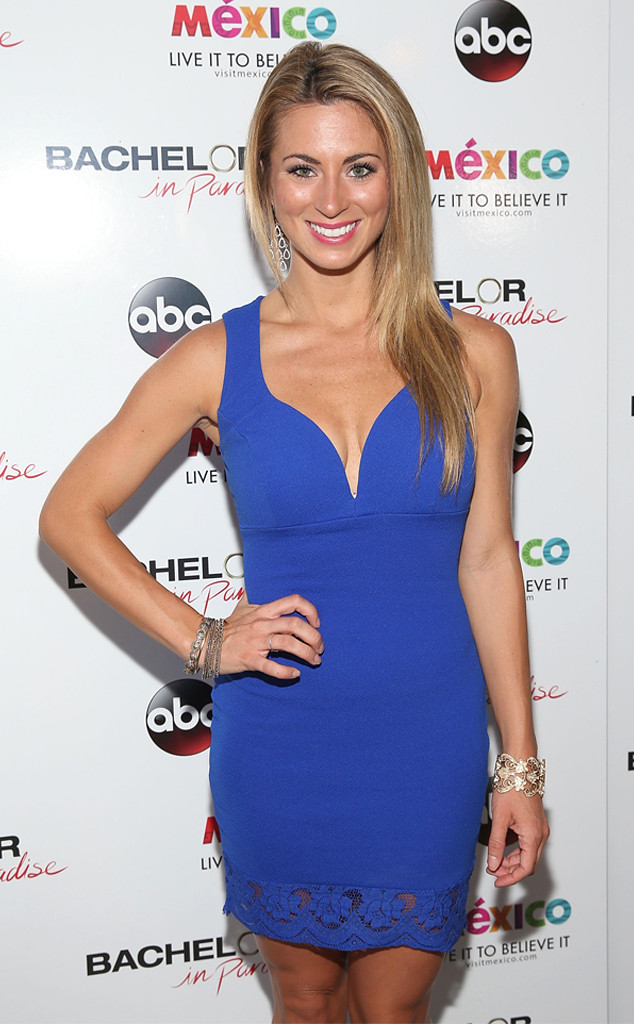 Jesse Grant/Getty Images for Leisure Opportunities
Another member of Bachelor Nation has found love off-screen.
The Bachelor alum Tenley Molzahn announced on Saturday she is engaged to her boyfriend of two years, Taylor Leopold. The 33-year-old reality star posted on her Instagram page an engagement photo showing the two of them embracing, with her flashing a diamond engagement ring.
"THIS IS HAPPENING!!!" she wrote. "Last night I said yes to spending forever with him! My heart is gushing with happiness and excitement & I can't stop thinking of how good God is!!!"
"Taylor, you're the answer to some of my hearts greatest prayers and deepest desires, and that you have chosen me, and that we really get to do this, my heart is full of praise!" she said. "God's Love and faithfulness has always been true to me, but since the day I met you, I truly believed that God had all along been letting me find my way to you."